Reduce Risk
PSTComplete enables enterprise organizations to reduce risk and facilitates eDiscovery/Compliance by bringing PST content into Office 365, giving end-users and legal teams a better overall experience.
PSTComplete enables project governance across numerous migration profiles progressing each user individually through the appropriate fully audited workflow process. Built on cloud native technology, PSTComplete automates PST migrations at enterprise scale – going as wide as possible to achieve maximum speeds and ensure project timelines!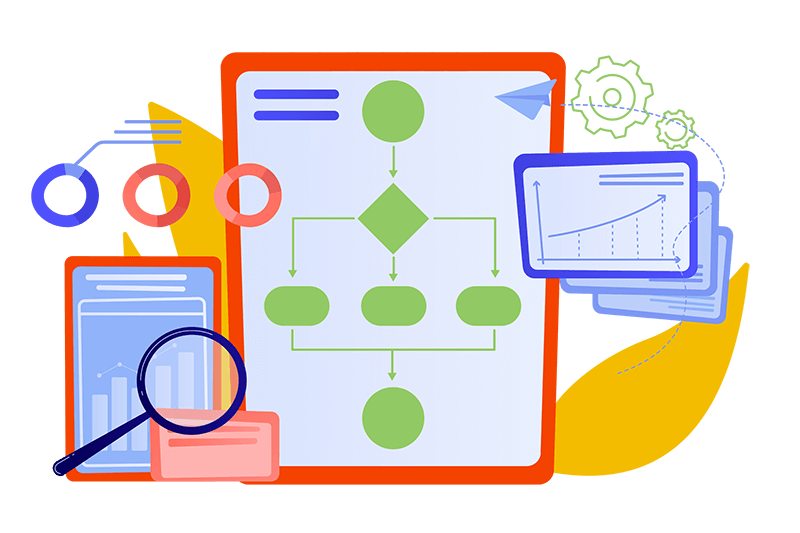 Project Governance – Fully automated migration templates provide tracking and timestamping for each workflow step, ensuring that throughout the entire project there is visibility into what was migrated for whom and when it was migrated with any failures identified.
Meet Project Timelines – Built on the Cloudficient ReMAD Platform, PSTComplete technology scales to meet the needs of the largest geo-dispersed Enterprises, migrating hundreds to thousands of users across multiple regions in parallel.
Minimize Require Resources – With a zero on-premise infrastructure option there is no need to procure, configure and maintain any hardware. This is key as organizations seek to reduce the on-premise footprint or even exit on-premise data centers.
PST Migration Preparation Guide
In our guide you will find:
A review of the top 5 things to consider when migrating PST Data to Office 365





How you might approach your migration without the use of third party solutions





Limitations and challenges of Microsoft's import tool





What the competitive landscape looks like




Reduce Risk Profile
Eliminating scattered PST files from the environment removes a major source of probable compliance and data leakage issues
Streamline eDiscovery
Centralizing scattered PST files enables streamlined eDiscovery collection processes
Enhance Productivity
Bringing all end-user content into a modern platform like Office 365 ensures transparent consistent access to business data, leveraging all the benefits of Microsoft Exchange Online
Decrease Help Desk Load
Prevent unnecessary Help Desk calls & tickets due to deleted or network inaccessible PST files
Decrease Admin Burden
Prevent complex workstation backup & refresh strategies
Flexible deployment options include zero on-premise infrastructure (Cloudficient stages data), or minimal on-premise infrastructure (Organization stages data)
Lightweight agent ensures end-users maintain access to PSTs during migrations
All processes are fully tracked & automated for governance purposes, including owner identification, password bypass, repair of corrupt PST files and Outlook profile clean-up
VPN Aware technology optionally routes traffic directly to the internet
Identification of PST owners and mapping to active Exchange mailboxes based on statistical analysis
Facilitates clean up ensuring connected PST files are removed from the Outlook profile and original source