Office 365
Why Migrate PST Data to Office 365
Whether you're a regular end-user or an IT administrator, this blog will help you with problems relating to PST files. ...
---
Whether you're a regular end-user or an IT administrator, this blog will help you with problems relating to PST files. In this blog, you'll learn why it's important as an end-user to migrate your PST data files to Microsoft Office 365. By understanding why it's important from an end-user perspective, IT organizations can better meet their own goals of doing such a migration. We'll also review several reasons why an IT team wants to remove PST files from the environment.
What is a PST file?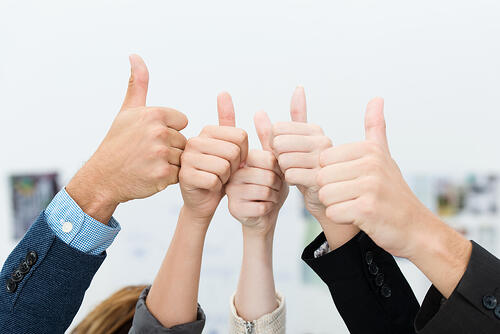 Microsoft created PST files in the early 1990s, at a time when many organizations were struggling with providing more mailbox storage space to their end-users.
With the introduction of PST files, users would create a PST file on their desktop computer and drag and drop older (or larger) emails from their mailbox into the PST.
They still have access to the email, and their mailbox is just that little bit smaller.
This solution was acceptable to many because smartphones, tablets and, to a large extent, laptops were either not invented or not common in the workplace. The only place that an end-user needed access to their email was when they were sitting at their desk in the office.
The PST file format changed over time to offer more space. Still, the problems with intermittent corruption and end-users creating multiple copies of 'similar' PST data files have plagued their usage to the point, where many administrators believe that PST is simply an abbreviation of "pest"!
Much has changed over the years, including the introduction of smartphones, tablets, and laptops and many office workers embracing remote or hybrid work. PST files are now considered a high risk to many enterprise-sized organizations.
PSTs were never really for long-term storage; even Microsoft acknowledges they shouldn't be used for long-term data storage. Here are some more problems:
Change of corruption, particularly when stored and used from network locations

Multiple 'backup' copies on all sorts of devices and removable media.

Difficult to find required emails.

High-risk to businesses of PSTs on removable media being lost or stolen

Not compatible with mobile (tablet or smartphone) versions of Microsoft Outlook.

Challenging for legal teams to perform eDiscovery

Data privacy and intellectual property nightmares when employees exfiltrate data or bring their old employer's data to the new company
Does Microsoft Office 365 use PST files?
The short answer to this is: Yes, Microsoft Office 365 does support PST files.
However, the real answer is not just as simple as yes or no.
An end-user can, with the desktop version of Outlook, use PST files with their email stored in Office 365. In fact, many third-party, desktop-based email clients also support the usage of PST files (even though, as mentioned, the format was invented by Microsoft)
Many end-users don't just use the PC desktop version of Microsoft Outlook, at least not exclusively. This is where the problem comes in. The web version of Microsoft Outlook, which is just about as full-featured as its desktop equivalent, and the mobile (and tablet) versions of Microsoft Outlook, do not support PST files. And if you use a Mac, then you're out of luck too, unless you import the PST back into the mailbox.
Think about it for a moment. How could the web version of Microsoft Outlook support the usage of PST files that are stored on your computer? The computer that you're accessing Microsoft Outlook on might not be the same computer that the PST file is stored on. Keeping the PST files on a network location doesn't help either.
Not having consistent access to data in PST files is very disruptive to end-users. Imagine looking through older emails in a PST file on your laptop at home, and then you set off to the office or a client meeting. At the client meeting, you reach for your smartphone or tablet, and … well, you can't access that same email you were previously using. It's frustrating!
For almost all organizations, the best way to proceed is to import those PST files, or parts of them, into Office 365. Let's take a brief look at how that's done:
What is a PST Migration?
A PST migration means that the PST files that end-users have accumulated over the years will be eliminated. Some or all the data is usually imported into a cloud platform like Microsoft Office 365.
A PST migration has many components to it, aside from just copying the data into Office 365. For this reason, most organizations who decide to eliminate PST files will work with a software solution provider, like Cloudficient, to perform all the necessary steps to make a PST migration a success.
The key to the success of any PST migration is communication with end-users. Therefore, keeping end-users informed of what is happening and when is critical.
As mentioned, there are also many steps to perform aside from just copying the data into the chosen location. For example, following a PST migration, most organizations disable the ability of the Microsoft Outlook desktop/laptop client to access and create new PST files. It's an essential step which is sometimes missed, but without this step, the PST problem will only come back in a few years.
In the next section, we'll picture a PST migration from an end-user point of view. Why do they want to migrate their PST data into Office 365?
Two Reasons End-users Want to Migrate PST Data to Office 365
1/ Seamless Access Across all Devices
One of the biggest problems with storing data in PST files is poor access across devices. What this means is that when an end-user attaches a PST file to their Microsoft Outlook profile on their desktop computer in the office, that's the only place it's accessible to them.
When they go home or to a client meeting and try to access the data they need on their laptop – it's not accessible.
When they're sitting on the train doing their daily commute and look at emails on their smartphone or tablet – it's not accessible.
Some people might also use more than one Operating System. For example, some people may have an Apple Mac device for image or video editing. The PST data is not accessible on there either.
It leads to frustration on the part of the end-user and ultimately affects their productivity.
2/ Easier to Search and Find Information
Coupled with poor access across devices PST files tend to multiply rapidly. In our many years working with customers, we've seen end-users with 40 or more PST files. This is partly due to the length of service within an organization but also because the end-user has created multiple backup copies of their PST files.
Sometimes those backups are on the same computer as the original, and the backup is attached to Outlook. Sometimes the backup is stored on removable media or a network location.
It rapidly becomes a nightmare, as an end-user, to find older emails stored in any one of these different possibilities.
You might think that being able to search for the data would be the solution. That's not always helpful because it takes time for the indexing engine on the laptop or desktop, on Windows or an Apple Mac, to effectively index that PST data. Perform a search for something before the indexing is complete, and you get incomplete or no results at all. How do you know the indexing has finished versus the information you're after not being in the attached PST files?
As an aside, there are many other reasons that end-user may want to remove PST files. The two presented here are really the tip of the iceberg regarding PST files.
Four Reasons Why Your Organization Wants You to Migrate PST Data to Office 365
1/ Easier eDiscovery
As we've seen in that previous section, one of the problems with PST files is accessing them across devices. The same is true for legal or HR resources who need to access company data to answer a legal situation. If the PST files have been copied to one or removable devices, these might only be 'online' rarely.
Worse, those removable USB drives could be lost or stolen. There are numerous cases of USB drives containing all sorts of data left in taxis or dropped in car parks.
If PST files from end-users were eliminated and the data from there added to Office 365, it dramatically simplifies the eDiscovery process your legal team might have to do when the need arises.
2/ Reduce Risk
In conjunction with the first point, removing PST files from the environment removes considerable risk from an organization.
PST files are notoriously kept on USB drives which are subsequently lost or stolen. Having that happen with critical, sensitive emails could be very damaging for an organization. Likewise, an executive knowing that a crucial email is 'definitely in one of the PST files' is another risk that the company is being unnecessarily exposed to.
Another big concern is the lack of supervision and control regarding PST content. While organizations now have powerful tools to spot policy violations, PSTs have become notorious for exfiltrating critical data or bringing third party data into the organization.
One example: We have been working with an insurance company that let their external agencies create PSTs. As part of their GDPR compliance project they investigated whether critical personal data was unprotected and retained in a non-compliant way. Right at the end of the project they found the #1 place where health records, pay slips and legal files were stored: In the PSTs of the external (captive) insurance agents.
When customers send these records via email, the agents kept following up with the process and copied the files into the right content management systems. But they forgot to delete them from their email inbox, so the highly critical personal data ended up on an unprotected laptop. On further investigation they even found health records from another insurance company, that the agency had worked for before they switched, which bluntly means owning health records of people the insurance never had any relationship with – a multi-million-dollar GDPR-fine in the making.
3/ Less Helpdesk Calls
PST files are infamous for becoming corrupt. Sometimes this happens even when the PST files are stored on local hard drives. It's even more of a common problem when PST files are stored on removable media or network drives.
The PST format is such that if the PST is unreadable by Outlook, then it can't be opened, and the end-user can access none of the data. Compare that with PowerPoint, Word and Excel, where a file being corrupt might still allow the file to be opened, at least partially.
Countless helpdesk calls are placed by end-users in large organizations to seek assistance in trying to access and recover data from 'bad' PST files. If your organization has this happening frequently, your IT will want to eliminate PST files as soon as possible.
4/ More Manageability
If PST data is migrated into Office 365 mailboxes or personal archive mailboxes, it allows IT teams to manage the data better. Policies can be put in place to move older emails into the personal archive mailbox automatically or to even expire it completely after some years.
Especially with the new compliance and discovery features in Microsoft Purview, organizations can finally create proper usage policies for electronic communications within Microsoft 365 to control, supervise and manage the data across the lifecycle.
If the data is kept in PST files, none of those things are possible. That potentially means the organization is exposed to unnecessary risk and might also be using much more network storage and desktop storage than required.
And don't forget the nightmares that a laptop refresh can create if suddenly the wrong PST gets attached and the original one deleted.
Now we've seen two key reasons end-users should want to migrate their old emails from the legacy PST data file format into Office 365.
Are you ready to start migrating?
If you're in the IT organization, you've seen some of the benefits when your end-users have migrated PST data into Office 365. By understanding a potential migration from the end-user point of view, you'll be able to reach your migration project goals more easily.
With unmatched next generation migration technology, Cloudficient is revolutionizing the way businesses retire legacy systems and transform their organization into the cloud. Our business constantly remains focused on client needs and creating product offerings that match them. We provide affordable services that are scalable, fast and seamless.
If you would like to learn more about how to bring Cloudficiency to your migration project, visit our website, or contact us