Office 365
The Basics of Office 365 Migration Planning
At Cloudficient we've been involved in Office 365 migration planning for all sizes of organizations. They each have ...
---
At Cloudficient we've been involved in Office 365 migration planning for all sizes of organizations. They each have different challenges which must be overcome in order to reach a successful conclusion. While every project is very different, there are also strong similarities between projects: similar tasks, similar milestones, similar success criteria and so on. Over a century of team migration experience helps us provide you with this blog which will cover the basics of a migration to Office 365.
A simple 6 Step
checklist for a
migra
tion to Office 365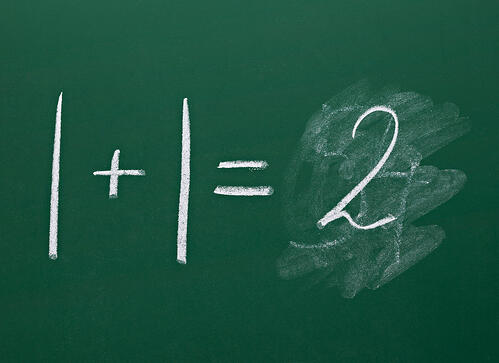 Here are 6 simple steps for a data migration to Office 365 that must be on your project plan:
Decide what you're going to migrate
Decide how you're going to migrate it
Proof of concept
Execute the migration process
Review the results
Go back and review what was left behind
Let's review this list of items one by one.
Decide what you're going to
migrate
to Office 365
When considering your on-premise data you may have many line-of-business applications (payroll, accounting, and so on) but you also have communication and collaboration tools to migrate to Office 365. These are things like:
Mailboxes

For end-users

For shared resources (also known as resource mailboxes)

Shared mailboxes (eg HR, Accounts-Payable)

SharePoint document libraries

These could be for particular departments, or virtual teams spread across the organization

File Server data

For example 'user home drives'
You may also have other data that is suitable to be included in an Office 365 migration, such as:
Legacy Mailbox Archive Data

For example, data stored in a system like Enterprise Vault, Quest Archive Manager, Metalogix Archive Manager or EMC SourceOne

Journal Archive

Perhaps in the same system as the legacy mailbox archive data, or perhaps in a different one

Data belonging to leavers

This could include mailbox data, SharePoint data and legacy archived data.
Once the data silos that you want to migrate to Office 365 have been identified and reviewed, you should then consider how much of that is going to be migrated. It could be that you're just going to take a simple approach and 'take it all'. It could be that, with a little bit of time spent reviewing the data, some of the data isn't business relevant and therefore you might not take certain types of data. It might also be that some of the data is aged, so you might not migrate data beyond a certain age.
It's possible that for each data silo you are going to migrate that you decide on a different path when it comes to how much of the data you're going to take. That's quite a normal approach in large organizations.
The important step here is to document the silos along with the amount or type of data that is going to be migrated to Office 365. You'll read later in this article about the important step of figuring out what to do with any data that is left behind.
Decide how you're going to
migrate it
to
Office
365
Obviously, each data silo will need specific steps to be taken to migrate them to Office 365. We won't cover them in detail here, instead we will focus on the general high-level steps that should be reviewed and pull out some of the critical steps.
Migrating data to Office 365 is actually a lot more than just 'moving the data'. There are many, many tasks that need to be achieved along the way such as configuring mailbox limits, enabling personal archives, enabling OneDrive for Business for a user, creating shared mailboxes, adding a user license, and more.
Three critical things to consider here are:
User communication.

How, when, and how often are you going to communicate to end users about their data?

Workflow steps.

These are the steps aside from 'moving the data' that need to be performed for a particular data silo or workload

Is every user going to receive the same license, or is it necessary to give higher (or lower) level licenses to some people?
All the steps that are identified here form part your Office 365 migration plan. As I described earlier while the steps will be unique to your project and your organization, there are similarities across migrations. This is why we built migration templates which can be customized and tailored to meet your requirements.
Also during this step, you will be able to answer the question about how much an Office 365 migration costs. If you're doing it in-house it doesn't mean that it is going to be 'free' because you may need to secure resources from multiple teams worldwide in order to achieve your timescales and project goals.
If you're going to partner with a migration vendor like Cloudficient we'll be able to discuss pricing of the solution and go through all of the hard work that you've performed already in the planning of your Office 365 migration.
If you'd like to find out more about bringing cloudficiency to your project, reach out to us.
Proof of concept
So far much of the process you've worked through might be at the theoretical level. If you've got a large amount of data to migrate to Office 365 the costs associated with either doing it yourself, or engaged experts from a migration partner like Cloudficient will be known.
But the big question is: Is the process that I've defined going to work?
We strongly believe that the only real way to find this out is to perform a proof of concept. We always recommend this to our customers. With our proof of concept there is no paperwork and no commitment needed in order to start, and it's with your users, with your data and in your environment. Think of this like an Office 365 migration test plan.
Ultimately it will test the process and it will begin to answer the question: 'How long does an Office 365 migration take?'
Execute the
Office 365
migration process
Earlier we talked about the steps involved in a migration to Office 365 are far more than simply moving the data. There are many associated tasks required to have a successful migration to Office 365. In this step of the migration, the steps are executed at massive scale in order to try to get the maximum performance and quickest migration for your project.
If you're using one of our products based on our ReMAD platform you'll know already how easily and simply the platform scales to accommodate the largest migrations and demands from projects. Each user will progress through the workflow independently and is fully audited.
Of course, you might. be doing these steps manually. In which case you will need to keep track of all the data that is flowing to the target, resolve issues, and track the progress in order to reach the end-goal of a successful Office 365 migration. We're sure that if you go this route, and even if you engage certain migration partners you'll hit things like service protection throttling in some form, which might impact or delay you migration.
Review the results
This step of the process should be performed during your migration to Office 365, but also after the migration, or very near the end. There are many ways that the process and project can be reviewed including:
Review any items that failed to

migrate

to

O

ffice 365

, and decide on the steps that you'll take for that data.

Refinements to the process (was feedback received from the project team or users which might indicate that one or more steps in the process need to be updated?)

Handling of any special (VIP) users or data silos

Slow running data silos, and what steps are going to be taken to address those
Go back and review what was left behind
The above process in many organizations will take several weeks or months to go through from end to end. The business may have changed during that time. There might have been other restructuring events that have taken place or new requirements from different teams than were originally engaged in the process. So, once all of the steps have been executed it make sense to go back and review any data that was left behind and make a plan for what to do with it.
You could:
Choose a different migration path for that data

Keep it on some sort of long-term storage for a period of time before deleting it

Delete it outright, as it now has no business value

Keep it accessible for users though this might incur additional cost which might have been a driver for performing the

Office 365 migration

in the first place.
Whatever you decide to do with any data that remains, it would be worth communicating with end users again, especially if they retain access to that data.
Hopefully in this blog you've seen that there are many intricacies and items to consider for a proper migration to Office 365, but that overall there is a simple Office 365 migration checklist to follow. It is essential that each step is followed, and detailed steps filled-out for your organization, and your particular project, as every project is different.
Whether you go it alone with your Office 365 migration with this checklist, or enlist the help of an expert team like ours, your migration will have the best chance of success if attention is paid to the points raised in this article.
With unmatched next generation migration technology, Cloudficient is revolutionizing the way businesses retire legacy systems and transform their organization into the cloud. Our business constantly remains focused on client needs and creating product offerings that match them. We provide affordable services that are scalable, fast and seamless.
If you would like to learn more about how to bring Cloudficiency to your migration project, visit our website, or contact us.