Onboarding to Office 365
Why Splitting O365 Onboarding & Archive Migration Doesn't Make Sense
So – your team and your organization are ready to take the plunge and start onboarding your end-user population to ...
---
So – your team and your organization are ready to take the plunge and start onboarding your end-user population to Office 365. Congratulations! You will soon experience the ease of management of Microsoft's cloud-based offering and any ROI benefits that come from no longer having to maintain a burdensome on-premise infrastructure.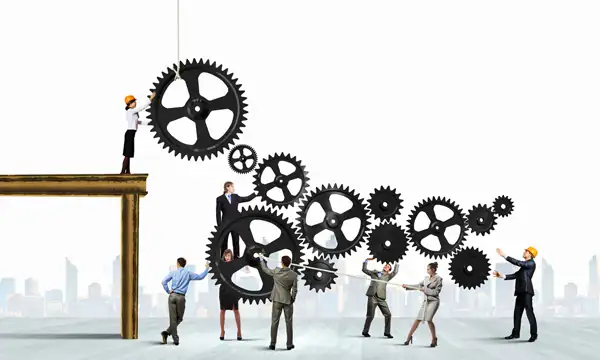 With this comes the responsibility of ensuring a successful project, not only for the IT department, but also in terms of end-user experience. This means ensuring that each user has the data they need in the right place at the right time. The bean-counters will want to see a swift transition to the new platform to ensure a positive ROI for the project.
Most organizations also have a third-party archive (e.g. Veritas Enterprise Vault), which is used for journaling and/or mailbox management. When it comes time to onboard users, you will need to ensure that their archived data is made available to them during the process. Your legal team also needs a way to search this data easily and effectively.
We see a lot of organizations plan the onboarding process by just migrating live user on-premise mailboxes to Office 365. Bringing over the archive data is either an afterthought or is left for a later phase in the project. This typically results in costs which weren't budgeted, non-deterministic timelines, poor project governance, and subpar end-user experiences.
End Users Impact
Whether you are using shortcuts (pointers to a message in the archive) – and/or Virtual Vault, your end-users will expect the same or better access to their messages that they had previously. If you do not bring over the user's archive data immediately (in-line with their mailbox migration), users will still need to use shortcuts/stubs. These may not always work depending on the versions of third-party software and plugins installed – so thorough testing is required to ensure continued access. Since you are upgrading the user experience by onboarding their mailbox to Office 365, why not immediately give them the benefits of ubiquitous access to their archive data?
Legal Team Impact (Journal/Compliance/eDiscovery)
What happens when you migrate users from on-premise Exchange to Office 365? Typically, if your goal is to decommission your archive environment, you will not be journaling anymore, but rather using Office 365's data governance features. If you leave your journal data in an on-premise archive, your legal team will need to search in two different places (using very different interfaces) to perform eDiscovery searches, The results will then need to be aggregated before performing additional case management. Migrating your legacy journal at the same time you onboard your users will ease the burden of eDiscovery and Compliance.
Cost Impact
Waiting on the archive migration until a later phase in the project will certainly increase costs. You may be forced to renew your archive licenses and you will certainly need to continue to maintain all the on-premise infrastructure involved. Your resources can be better used for more high-value IT projects. Why pay these costs any longer than is necessary?
Project Timelines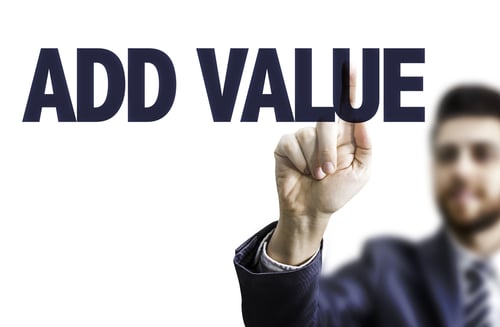 If you are onboarding mailboxes and bringing third-party archives over to Office 365, separating these phases of the project will at least double your project timelines – however, the reality is it will likely take longer than that.
Microsoft has started to enforce their Service Protection Throttling policies in December of 2020.

The only real way to achieve sufficient migration velocity is to go wide – migrate lots of users in parallel – and we believe 200+ users at a time is the way to go.

Juggling all the PowerShell scripts required to do this will be cumbersome and fraught with potential error.
If you have only budgeted for the mailbox migration, you will need to go back to the well and have budget approved for additional spend to engage a vendor to assist with the archive migration.

And then there is the process of finding and vetting a suitable vendor to assist with the archive migration.
So – keeping your migration queues full, both in terms of mailbox moves and their associated third-party archives will lead to the best possible project completion dates.
Project Governance
Combining your archive migration along with your mailbox migration into a single project which is fully tracked and audited will help ensure governance throughout the project. Using automation will ensure that each and every user is treated in the same way and goes through the same workflow steps in the right order.
Below are the minimum typical high-level steps involved in an onboarding project (per user):
Sending user communication
Deprovisioning the mailbox for archiving
Moving the mailbox to Office 365
Licensing the user
Enabling the Exchange online archive for the user
Migrating any legacy archive data, such as from Enterprise Vault, to Office 365
Removing shortcuts and cleaning up the user's Outlook profile so that the archiving software is disabled
Every customer has unique needs (as do some departments or classes of users), which is why an automated, customizable workflow allows for a more robust process and better control of the project. Ensuring that the archive migration takes place as soon as possible after the mailbox move will lead to a better, more seamless outcome.
With unmatched next generation migration technology, Cloudficient is revolutionizing the way businesses retire legacy systems and transform their organization into the cloud. Our business constantly remains focused on client needs and creating product offerings that match them. We provide affordable services that are scalable, fast and seamless.
If you would like to learn more about how to bring Cloudficiency to your migration project, visit our website, or contact us.