Archive Migration
Easy Enterprise Vault Migration To Office 365
From your search for the best solution to move your Enterprise Vault (EV) archive to Office 365, you landed here; This ...
---
From your search for the best solution to move your Enterprise Vault (EV) archive to Office 365, you landed here; This shows you are doing something right with your approach to getting your user's data to Office 365.
Key Takeaways
Researching available vendor options is a good approach when considering moving an Enterprise Vault (EV) archive to Office 365
Factors to consider include: readiness of environment for migration, technical expertise available, best migration architecture, and being able to automate other tasks that need to be performed
Cloudficient offers a solution for EV archive migration to Office 365 through their ReMAD platform, which includes an automated workflow orchestration engine
EVComplete is the industry's first cloud-based archive migration tool built on Kubernetes technology,
Cloudficient also offers managed services approach where the team has over a century of experience in migration and onboarding services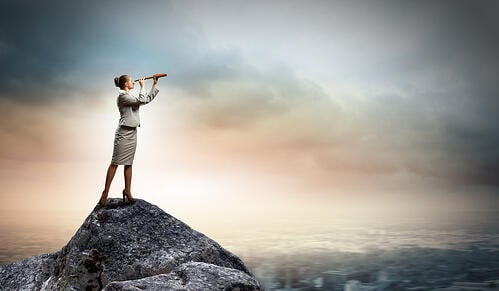 Researching available vendor options is a good approach. However, as we know, some other factors should be considered before commencing this sort of project.
Points to consider should include looking into your environment and asking yourself:
Is my environment ready for the impact of this magnitude of migration?

Do I have the right technical expertise to cater for all the various stages of the project?

What is the best migration architecture that will make the whole project go smoothly with minimal hiccups?

What other tasks need to be performed as well as moving data?
There are other essential things to consider. We covered some of them in this video: "Top 5 Things To Consider When Migrating Enterprise Vault Data to Office 365."
Here at Cloudficient, we know that no two migration projects are the same, yet our approach takes the above points, and more, into consideration, and it is one of the ways we add Cloudficiency to your journey into the cloud. So, in this article, we will discuss why you can unburden yourself and let Cloudficient do the heavy lifting for you.
A good project manager will want to ensure a shorter total project time, good project governance, better end-user experience and faster ROI (Return on Investment). However, as we know, these are tall orders when we consider all the intricacies involved in a typical EV archive migration and O365 onboarding project. Moreover, the many related and dependent tasks still require manual labor, which we know is sometimes prone to downtime and errors, hence losing time and money.
The Cloudficient solution to this is automated workflow steps through our workflow orchestration engine in our ReMAD platform. On top of that products like EVComplete allow you to create templates consisting of migration or onboarding process tasks, depending on your requirements. The template is individualized for each customer's unique needs. The ReMAD platform then orchestrates the migration process and executes the tasks automatically for each user mapped to this process. This means the onboarding and migration processes can be driven forward as if you had ten consultants permanently monitoring the migration and executing scripts 24/7, all without human intervention!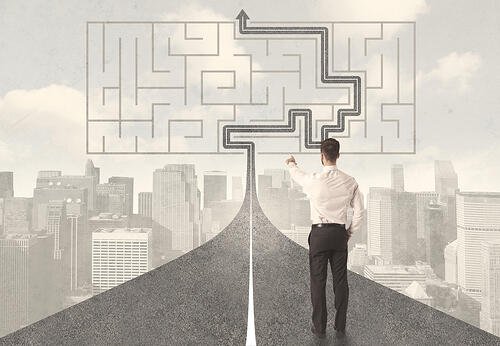 While other vendors might have polished the shell of their products and labelled them "cloud based," Cloudficient's EVComplete is the industry's first (and as of the time of this writing, the only) cloud-based archive migration tool that is built on Kubernetes technology (you can find out more about generations of archive migration tools here). Being built on a containerized platform like Kubernetes lends to the scalability capabilities of EVComplete. Resources can be scaled up or down at ease, depending on the project needs. Some vendors claim they are cloud-based, but all they have are virtual machines hosted in the cloud; this approach is not agile enough to respond quickly to the need to scale up.
Another reason to choose Cloudficient for your EV archive to O365 migration is the Cloudficient managed services approach. When pooled together, the wealth of experience found within the team adds up to over a century of experience in migration and onboarding services. All these know-hows are deployed to your project to ensure its success, and in so doing, you can free up your technical staff to continue building and enabling your core business operations instead of learning a technology they are likely to only use once. There is no better feeling than knowing you have the right people who know about all the due diligence needed around migration, onboarding, and security (especially when it comes to a cloud-based solution) handling your EV archive migration project.
Furthermore, archive migrations (due to costs associated with it) usually fall under a capital expenditure model as this is seen as an expenditure taken on today, but which has a benefit for years to come (consider all the benefits of moving to the cloud). However, as we know, this has some side effects, namely:
1) Budget may simply not be available
2) Approval processes for large purchases can be complex and time-consuming
3) Overall preference for OPEX (operational expenditure) vs CAPEX (capital expenditure) in some organizations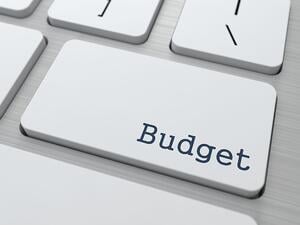 Cloudficient has introduced Flexible Fixed Price / Fixed Outcome. This option affords you the best of both worlds: the price/outcome is fixed, but because this price is based on a per-terabyte-of-data that is successfully migrated, we have effectively solved the problem of having complicated cost approval processes and can save you time.
In all, we have explored three core reasons why you should choose Cloudficient's EVComplete for your organization's Enterprise Vault to Office 365.
Cloud native next generation architecture allowing true scalability.

Automation which solves the human errors that arise because of repetitive action. The ReMAD platform

handles transformation scenarios as a business process while ensuring complete project governance.

New ways to pay for a project. An OPEX approach versus CAPEX.
With unmatched next generation migration technology, Cloudficient is revolutionizing the way businesses retire legacy systems and transform their organization into the cloud. Our business constantly remains focused on client needs and creating product offerings that match them. We provide affordable services that are scalable, fast, and seamless.
If you would like to learn more about how to bring Cloudficiency to your migration project, visit our website, or contact us.