EV Migration
Tailored Migrations To Suit Your Business Requirements
If you're considering migrating from an on-premise, legacy archiving solution like Enterprise Vault to Office 365, you ...
---
If you're considering migrating from an on-premise, legacy archiving solution like Enterprise Vault to Office 365, you might start to focus on the data migration part. Whilst not necessarily a bad place to start, there are many more things involved than just the data migration, as you might begin to realize. Things like:
Configuring properties of the cloud mailbox
Enabling personal archives for some or all users
Removing permissions from the end-user archive on-premise in Enterprise Vault
Decommissioning and removing the Enterprise Vault Outlook Add-in
Communicating with the end-user to tell them about the progress of their migration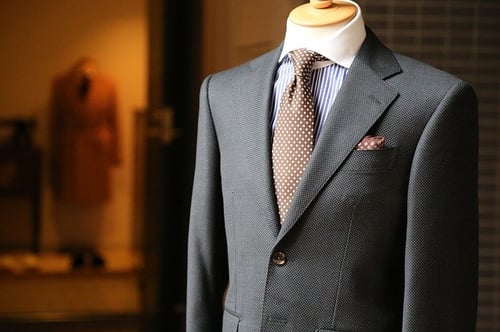 If you partner with some archive migration vendors, they might do some or even most of these operations automatically. You might also find that many vendors don't do all of these steps, or they guide you in a direction that doesn't meet all of your requirements.
At Cloudficient, we realize that no two migrations are the same and that there is a lot more involved in a migration project than simply moving the data. At the heart of our solutions is our ReMAD platform. It's a trusted platform built on the latest cloud-native technology and powers our solutions to meet the needs of the largest enterprise organizations. In addition, it acts as a command center for your migration project.
One of the key parts of the ReMAD platform is an advanced workflow orchestration engine. It can automate thousands of individual user or repository movements by utilizing workflow templates consisting of individual steps. More than 100 individual steps can be used to suit your project requirements, and they'll facilitate handling your transformation scenario as a business process whilst also ensuring complete project governance.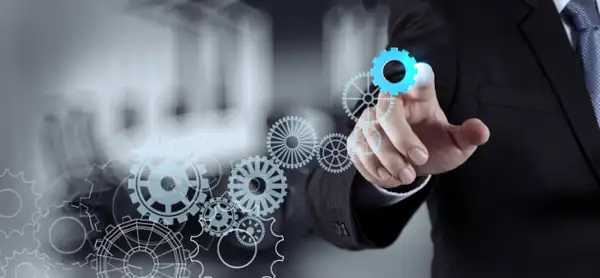 What this means for your project is you can start by thinking of the Enterprise Vault archive migration component and expand outwards to create a workflow template consisting of all the steps that you need to fully achieve your project goals.
Do you want to tell end-users that the process is starting on a particular date? No problem, there is a workflow step that does that.
Do you want to move the end users' mailbox as well as their legacy archive? Again, that's no problem as there is a workflow step that does that.
All of those points mentioned at the beginning of the article are easy to add to a workflow template. The template is associated with individual user or data repository movements, effectively giving each movement a unique instance of the template. Most organizations need a few of these templates, so once you've got one template set up to meet your requirements, it's easy to create duplicate templates with some minor changes. For example, do you want some users (but not all) to have personal archives enabled? Do you want some users to have different Microsoft 365 licenses assigned? Additional templates can be created to easily meet those requirements.
Here is how you might visualize some of these templates: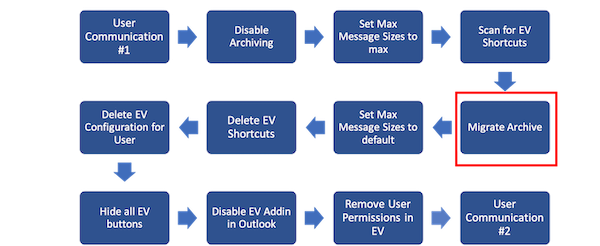 A simple data migration of an archive from Enterprise Vault to Office 365, with clean-up of the on-premise components.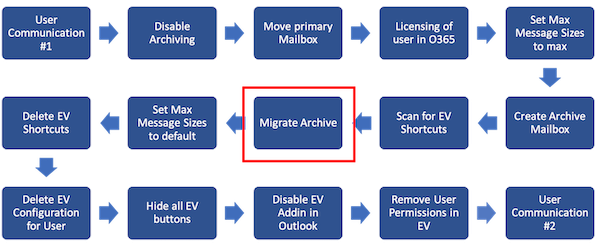 Moving live mailbox data, as well as Enterprise Vault data, with clean-up of the on-premise components.
In each case, highlighted, is the original concept that was thought about when starting the process of migration – 'Migrate Archive'. You can quickly see how much more is involved than that single step.
Of course, an enterprise transformation project might not consist of just moving mailboxes or Enterprise Vault archives; there might be other components that need to be moved as well. For example, do you want to move a home drive to OneDrive for Business? That's also no problem. We can just add in the necessary steps as we see here: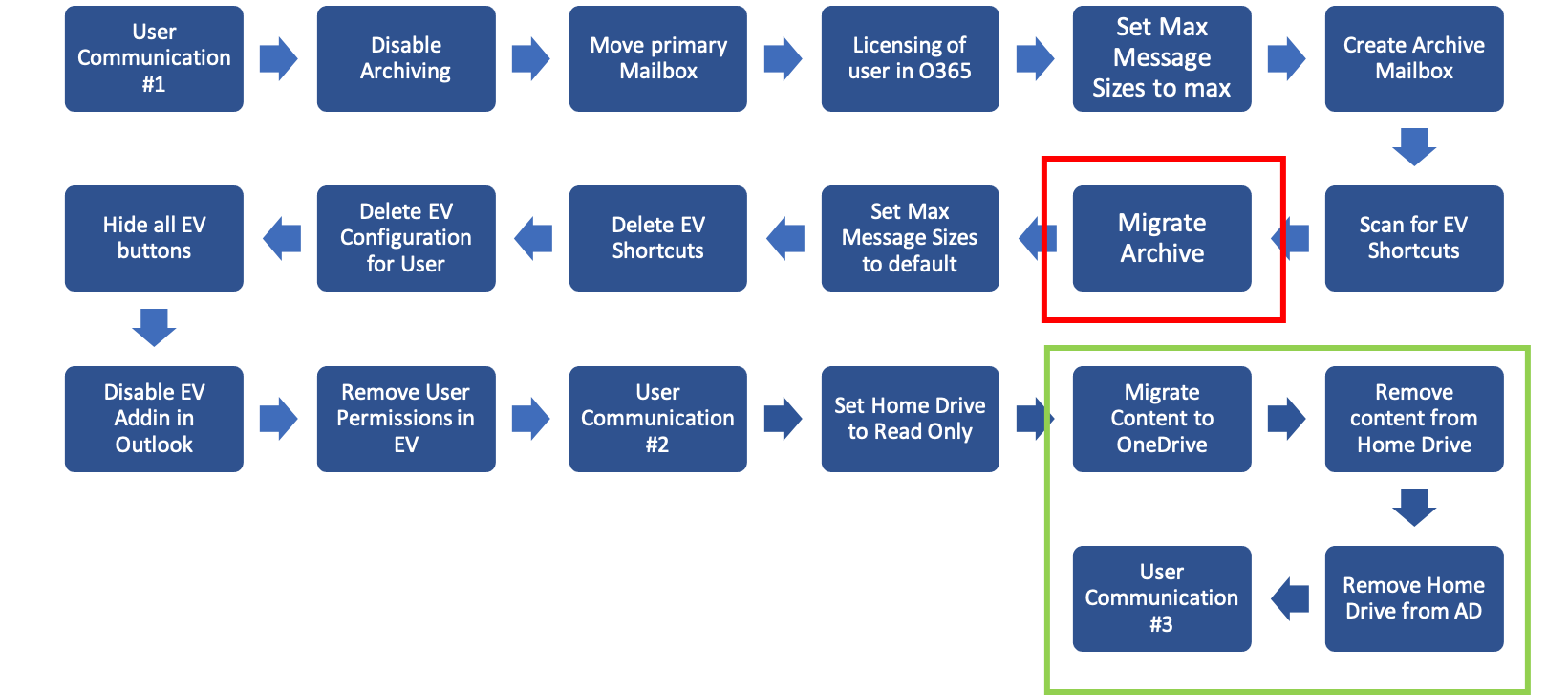 This ultimately means that your specific project requirements lead to some tailored migration templates that meet your goals. At Cloudficient, we don't try to push you into a particular set of steps, and since our ReMAD platform is extensible, more workflow steps are being added all the time!
With unmatched next generation migration technology, Cloudficient is revolutionizing the way businesses retire legacy systems and transform their organization into the cloud. Our business constantly remains focused on client needs and creating product offerings that match them. We provide affordable services that are scalable, fast and seamless.
If you would like to learn more about how to bring Cloudficiency to your migration project, visit our website, or contact us.