Cloud
Generations of Archive Migration Solutions
When it comes to migrating legacy Enterprise Vault archive data to Office 365, there are multiple options available on ...
---
When it comes to migrating legacy Enterprise Vault archive data to Office 365, there are multiple options available on the market. While the technologies which handle the majority of migration projects all work, there are key distinctions between them that will directly impact overall project timelines and cost. The founders of Cloudficient have worked with many of these technologies in various capacities (as you'll read later in this article, in some cases they were even architected by a member of our team). Additionally, along with being a Microsoft Gold partner, the Cloudficient team has significant expertise around legacy archiving vendors like Veritas. To help organizations who are considering such a migration project, we've categorized available technologies into three different generations.
First Generation
This type of solution has been around for 15 years or more. If you were to choose a solution in this generation you can be sure that it will work, after all, it wouldn't have stayed on the market for that length of time if it didn't do the job.
However, this type of solution has several drawbacks particularly in relation to the architecture as well as end-to-end process limitations. Typically, the solution has a 'box in the middle' where all data flows through. Before a project can begin that means in many cases that the server has to be purchased (or a virtual machine provisioned), at considerable additional cost to the project. And, of course, this means that scaling this type of solution can be a costly exercise and can mean that you need very powerful (and expensive) hardware.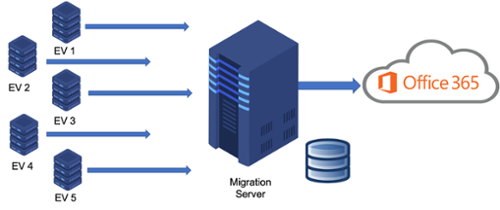 Getting this type of hardware can sometimes lead to delays in starting a project. Many organizations have long processes and approval chains when it comes to purchasing additional hardware, or even in some cases, datacenters might be close to capacity already.
Another way to scale this type of solution is to introduce multiple migration servers. This means that it becomes harder to manage the migration, and, instead of one very powerful central server you now have several to administer.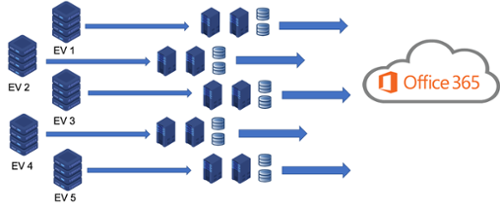 One of the problems with this approach is that you no longer have a single management and reporting interface. When it comes to trying to migrate particular users, or archives, it takes time to locate the correct migration server handling that user/archive. Subsequently it then takes longer to check on the progress of the migration.
Additional things to note about this type of solution is that they typically don't have a adequate process workflow. They'll typically migrate the data, but struggle with additional automation such as the clean-up tasks that are also necessary at the end of a migration and may have little or no methods to communicate actions to end-users.
This generation of solution also typically isn't hosted in the Cloud. Some vendors may try to host the migration servers in a Cloud-based system like Microsoft Azure, but this generation of solution is not architected to take advantage of the Cloud in this way, so the virtual machines which are required also have to match the requirements that would be needed if the machines were on-premises, and that of course can be very costly.
The key points to remember about first generation solutions: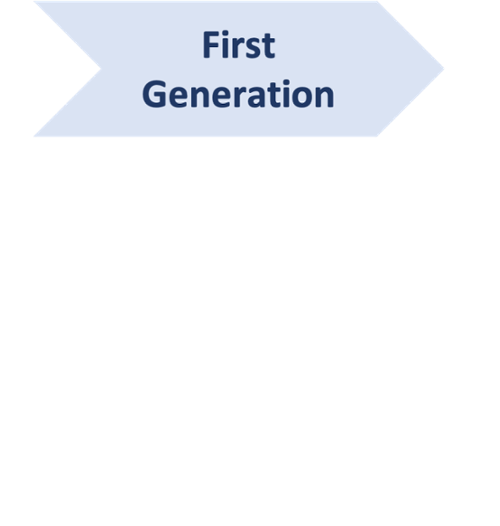 Second Generation
Many employees of Cloudficient have worked on second generation solutions. In fact, the main architect of one such solution is Peter Kozak, our CEO. This type of solution has been around for about 10 years. Because of our knowledge and background we have gained a lot of experience in working with these types of solutions. As with the first generation of solutions they work but have several drawbacks.
One of the things to note with this type of solution is that data and meta-data are separated. This was a significant change compared with the first generation solutions. It allows the data to flow directly to the target environment, for example Office 365. The metadata, which is needed to manage the migration, goes to a central database server.
Unfortunately, this type of solution still needs quite powerful hardware. As with the first generation of solution this can mean delays in acquiring the use of that hardware. It also means if the environment needs to scale, additional, expensive hardware will be required.
A big issue with this type of solution is the database server. Typically, we see that becomes the bottleneck in large migrations. These type of solutions have database tables with hundreds of millions of rows in many large migrations meaning more powerful (and expensive) hardware is needed, as well as software licenses for the database.
As with the first generation solutions, this type of solution doesn't have a great workflow for the end-to-end needs of the project. They typically have some workflow capabilities and are still usually limited to on-premise implementations rather than being cloud hosted. If they're deployed in the Cloud, then the virtual machine typically needs to match the requirements of on-premise hosted machines, and that is costly in the Cloud.
The key points to remember about second generation solutions: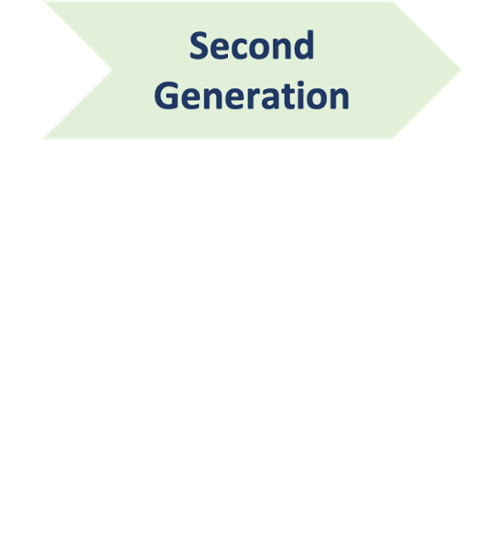 Next Generation
Our EVComplete solution built on top of our reMAD platform is the latest generation technology available on the market. Many employees at Cloudficient have worked with first and second generation solutions and are truly amazed at what has been achieved with EVComplete. The platform is built to harness the cloud architecture.
At the heart of the solution is our reMAD platform that uses Kubernetes technology to be able to scale to meet the needs of even the most demanding projects. It scales easily and smoothly, so if a project is migrating a lot of data for a period of time the environment scales up to meet those needs. If the load lessens for a period of time, then the environment scales back. It means the bottlenecks present in other solutions simply don't exist.
Since the platform for performing the migration resides in the Cloud, it is a very quick process to get a new customer migrating: days, not weeks! There is a small on-premise component, but this is typically a small virtual machine with low resource requirements. There are no long procurement or approval cycles to go through which saves large organizations a lot of time, and money.
This type of solution has complete end-to-end process workflow meaning that these solutions don't focus on 'just' migrating data, they deal with almost all of the other tasks associated with a large migration. In fact, many of the tasks are automated in a per user workflow. This is another way that the solution scales across the breadth of an organization migrating to the Cloud.
The key points to remember about next generation solutions: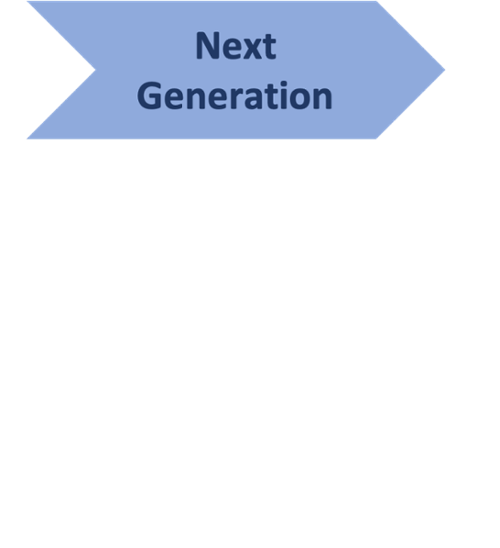 Here we see all three types of solution side-by-side:

Why It Matters And What's Next
It is important for an organization which is about to perform a migration to understand these different types of solutions, and their limitations. We believe that the next generation solutions which we offer at Cloudficient, will revolutionize the way that organizations transform their knowledge workers along with legacy archive data into the Cloud.
The very nature of the technologies that we use mean that getting started on a project is much faster, and costs much less. Projects can start in just a few days as there is no need for large, expensive hardware to be purchased, installed and configured. In addition, should we need to scale up to get additional throughput this is achieved easily and at no additional cost unlike the older generations of solution which require purchasing of additional hardware. (We scale vs. you scale)
You can be assured that the platform which powers our migrations is going to be boosted by additional types of migration solutions in the coming months, making it simpler, cheaper and easier to migrate additional workloads between Office 365 tenants and to be able to collect and migrate additional types of legacy data from on-premise environments.
With unmatched next generation migration technology, Cloudficient is revolutionizing the way businesses retire legacy systems and transform their organization into the Cloud. Our business constantly remains focused on client needs and creating product offerings that match them. We provide affordable services that are scalable, fast and seamless.
If you would like to learn more about how to bring Cloudficiency to your migration project, visit our website, or contact us.