EV Migration
Get Migrating Quickly With EVComplete
Email archiving is a crucial process in an organization as well as backup, disaster recovery, storage optimization, ...
---
Email archiving is a crucial process in an organization as well as backup, disaster recovery, storage optimization, legal discovery, and regulatory compliance. With this massive amount of data, organizations need to quickly adapt and find the right solution for their data storage and archiving needs. While organizations are migrating from on-premises to cloud solutions, having the right migration strategy will help businesses save time, optimize costs, and reduce downtime through automation. Several managed migration services exist with each of them having its strengths. Some do step out of the crowd by innovating with newer tools and methods.
Key Takeaways
Email archiving is important for an organization for various reasons such as backup, disaster recovery, storage optimization, legal discovery, and regulatory compliance.
Organizations need to find the right solution for their data storage and archiving needs, and many are migrating from on-premises to cloud solutions.
Cloudficient's EVComplete is easy to deploy, requires minimal human intervention and minimal on-premise resources.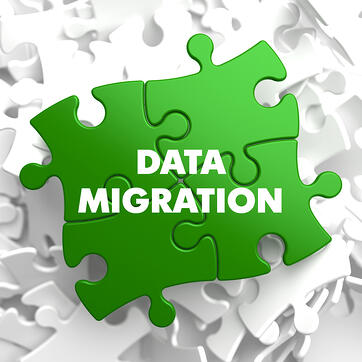 Let's compare Cloudficient, a software company offering cloud-based EV Archive migration services to Office 365, with more traditional vendors, and go through the different aspects of a migration.
Cloudficient's approach, relying heavily on automation, would propose a simple workflow template customized to your environment to handle the migration process. This approach was borne from the fact that no two cloud migration projects are the same. EVComplete is easy to deploy, requiring a small on-premise component and secure, only metadata is stored within the solution and all data is encrypted in-transit.

In comparison, traditional vendors often require heavy on-premise server resources, much more human intervention at different stages of the migration and are more prone to errors. Traditional vendors may provide a managed service, but oftentimes, they only provide the software and minimal services to jumpstart your project. Complex software with steep learning curves must be managed by your staff and add risks to the migration (in terms of cost and timelines).
Hands Off Approach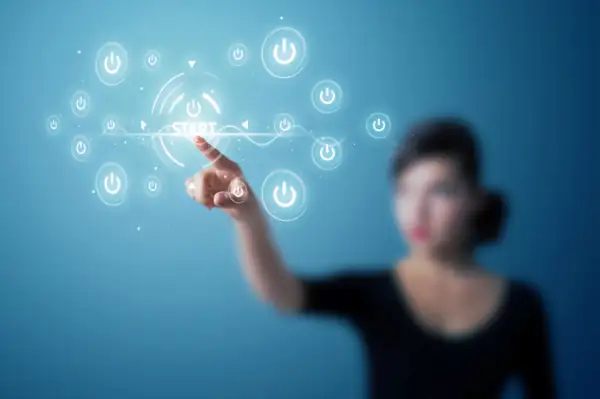 Cloudficient's managed migration solutions will greatly help organizations in cutting costs as no training is needed, and helps to ensure that the project is done right, the first time. This option takes away the responsibility of performing the migration tasks yourself and delegates this to a competent vendor that has highly skilled professionals trained on the software and well-versed in these types of migrations.

Traditional vendors would usually propose training on their products which may often take around 2 weeks to complete and requesting different stakeholders of the migration project such as engineers and project managers (no guarantee that product is well understood). Part of which would have to be certified by the end of the training. Without enough practice, those skills are quickly lost and create a recurrent cost to the organization. Also, two weeks is a time lost if the knowledge would not be needed again after the migration project (most customers typically perform an EV migration once).
Minimal On-premise Footprint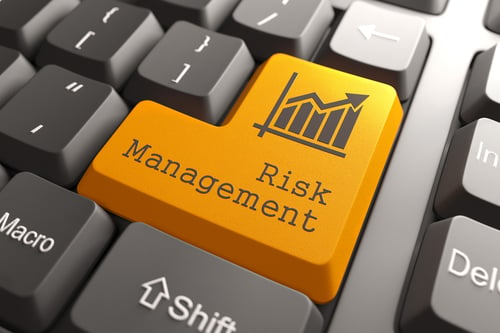 Cloudficient's EVComplete cloud-backend is hosted on Kubernetes, which is crucial for proper automation and scaling of specific needs during migration. Very little on-premise presence is required. The bulk of the processing and the databases that may be required to handle the data is in the cloud. (imagine migrating 300TB of mailbox archives to Office 365, imagine the SQL server space and processing power that would be required to handle such data on-premise) Once the necessary credentials have been put in place while installing, the rest of the process is just a series of end to end migration workflows, which will be applied to your users. You can then sit back while Cloudficient's EVComplete does the heavy lifting for you.

As I have mentioned earlier, Cloudficient's EVComplete solution requires very minimal footprint in your environment. This differs a lot from traditional migration services where dedicated application and SQL servers (some are just light agents with SQL servers) need to be installed on the on-premises servers. Installing software on servers often requires downtime and you are not safe from incompatibilities and side effects on your systems making the servers unstable. Our solutions will drastically reduce if not remove all dependence of hardware needs for the migration. Resources will be adjusted on the fly depending on your need.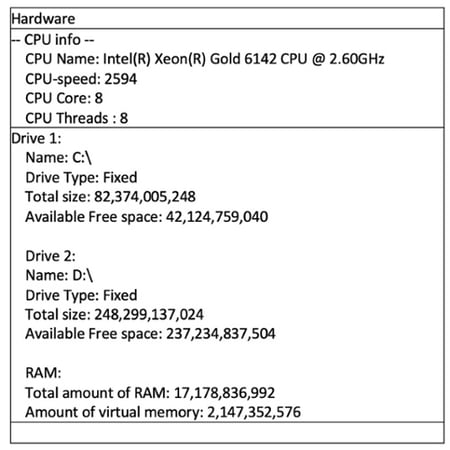 Below is a typical migration project's system requirement from a traditional vendor compared with Cloudficient.
To cater for a migration the size of 300TB, you may need up to 8 migration servers, each with the following specification:
A few months into the project you find there are bottlenecks because you don't have enough servers to handle the workload. Even if you have a server at hand that can be repurposed for this, you still must raise a support ticket (or speak with your account manager) to generate a license for this server. This can add an additional 2-3 days to your project timeline (if everything runs as expected), time you will not have to lose if you have gone with Cloudficient.

In comparison, Cloudficient's EVComplete solution would only require 1 or 2 virtual machines. All of the scaling required for a migration of this size would be handled by our Cloud Backend.
Flexible Payment Options (Pay-as-you-go)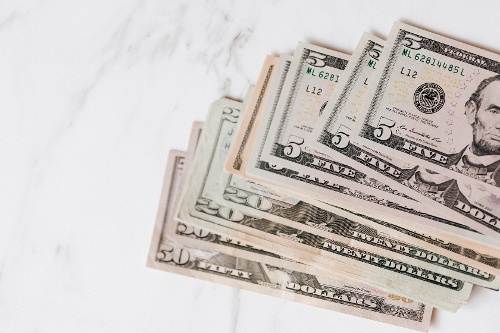 Having that flexibility, cloud-based vendors like Cloudficient can provide Pay-as-you-go and on-demand migration services as resources can be quickly organized to fit your project, whether simple or complex. Licenses for third party software needed in the process are included and calculated automatically in the package. This helps optimize cost and avoids wasting money on hardware and licenses that will not be fully utilized as traditional vendors often oversize their infrastructure to be sure to have enough resources while migrating.

Traditional vendors will often propose contracts based solely on the volume of data to be migrated offering less flexibility to the customers. This is without mentioning support contracts, which might add additional cost especially for more complex projects. This contrasts with Cloudficient's cloud-based pay-as-you-go option which bundles support and managed migration services for the duration of the project. This makes costs of migration predictable independent of migration project sizes and complexity.

Throughout this article, we have covered many aspects of archive migration, comparing how Cloudficient's automated solution benefit organizations compare to traditional vendors. Reducing impact during migration as well as using cost-optimized methods, freeing staff from heavy training and certifications is crucial.
With unmatched next generation migration technology, Cloudficient is revolutionizing the way businesses retire legacy systems and transform their organization into the cloud. Our business constantly remains focused on client needs and creating product offerings that match them. We provide affordable services that are scalable, fast and seamless.

If you would like to learn more about how to bring Cloudficiency to your migration project, visit our website, or contact us.