Cloudficent
Why I Joined Cloudficient
Hello world. This is my first blog post with hopefully many more to come. There will be more targeted topics in the ...
---
Hello world. This is my first blog post with hopefully many more to come. There will be more targeted topics in the future, but in this introduction, I want to share some very broad thoughts.
And those thoughts are basically the 3 reasons why I joined Cloudficient, in no particular order:
The Company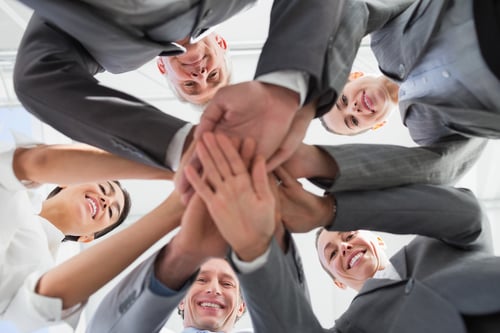 Over the years I have worked in various companies in all different sizes. From Quadrotech, where I was employee #6 to Hitachi, a multi-national enterprise with 300,000 people.
The key differences used to be agility vs reach and resources. But the tables have turned lately.
Cloud platforms like AWS and Azure, paradigms like micro services and containers combined with technology stacks like ELK and SMACK give companies like Cloudficient access to the same infrastructure as any tech giant or service provider.
We no longer need the people to install and maintain the servers and thousands of open-source developers provide the foundations on which we can build our bespoke migration technology. This allows us to focus 100% on the outcome.
For large companies that have the people and resources they no longer need, but lack the climate of agility and innovation, this has become an existential threat. To compete, they adjust their portfolio, reduce the engineering teams for on-premise products and buy born-in-the-cloud cloud companies. That in turn causes distraction and a high turn-over of staff. Not a great climate to be successful.
For the smaller companies, the caveat is to find a niche, a market opportunity and ideally bring the business process expertise to the table that transcends the technology itself.
As a 20-year veteran in archiving, migration and data management, I was thrilled to reconnect with Peter and the team during a project for my previous employer. I got to know Cloudficient from the outside and was blown away that an idea we threw around casually in a Zoom meeting, lead to a usable prototype a few weeks later. This led to more conversations and even more ideas. It quickly became clear that my experience and outlook on the future of data retention was very much in line with their thinking.
In short: I fell in love with the company before I even joined!
Which brings us to the second topic…
The Opportunity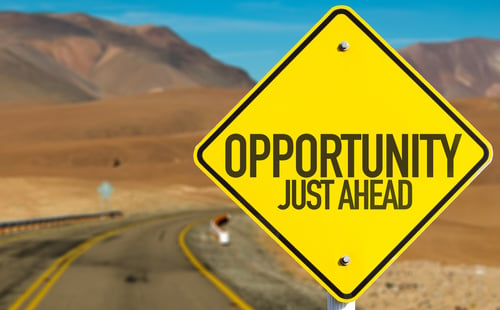 We live in tumultuous times, not only in IT, but in banking, insurance, pharma and automotive. Everywhere!
Banks are investing in FinTech companies and try to streamline their operations to reduce cost and enhance their agility. All under the close surveillance of the regulators.

Insurance companies acquire other players to get the necessary scale to survive in a low margin environment.

Pharma companies have hit a brick wall with chemical drugs and acquire biotech firms on a monthly basis.

Automotive companies in-source the development of components and software for e-mobility, staring in the abyss of IT patents, safety audits and environmental regulations.
That's just four examples that the world is changing rapidly, corporate restructuring and digital transformation are putting constraints on all departments. All the time. And again.
On top of this, the move to the cloud is still ongoing for the late movers, while many migration projects have become cloud2cloud - or tenant to tenant, if we refer to Office 365.
For those of us, who have made a living worrying about the management, availability and retention of unstructured data, the challenge is to support these short-term events with a long-term strategy.
We need to be able to take that data from various sources, understand the value, the access and security requirements moving forwards, the regulatory impact and come up with a concept for migrating the data on a platform that is well suited for the long-term.
And this is the opportunity in a nutshell…
There should be no migration, without a long-term stable, cost-effective and open data management platform on the target side. Unfortunately, migrating journal data and the content of orphaned PST files to Office 365 has severe limitations (highlighted in other blogs), while other players in the market are neither open, nor cost-effective.
That is where Expireon comes into play: A platform, ideal for journal data, deeply integrated with Cloudficient's ReMAD platform, at 20% of the TB cost of many cloud archives with robust features for e-Discovery collection.
Expireon does not want to be another full-blown, complex and expensive e-mail archive. It does not want to compete with legal and forensic tools. It simply wants to be a reliable repository that you enable during a migration, which manages your legacy at a compelling cost per Terabyte but enables full content indexing (based on Elastic) if you ever need to discover the data.
But there's more to come. And I am super proud to be a part of that and to work with our customers to provide the openness and agility to their data management strategy, that they have been promised by others for so long.
Which brings us to the final topic:
The Role
I have worked in Product Management for Symantec's Enterprise Vault and for VCare/Glasshouse when we laid the foundations for what became Archive Shuttle and PST Flightdeck.
But my background is also strongly rooted in presales and consultancy, which hopefully prevents me from the ivory tower mentality that some product managers develop over time. You should never pretend, that you know more about the problems in front of you than the customer… you simply have to digest more opinions and consider different challenges.
At Cloudficient, my job is to lead the strategy for data at rest. That includes data management and retention, search, preservation, collection and all other business processes that involve data stored on our platforms. The first two products that we have released in this space are Expireon and S3Complete - believe me, there is more to come, and I am super excited to work on a set of very innovative ideas for file and voice data.
Cloudficient's migration business represents the other side of the coin, as a migration is obviously data in motion – so while Expireon is deeply integrated into the migration platform as a target, we have decided to split the Product Management efforts within the team. That clearly demonstrates how serious we take both pillars and that customers for Expireon and S3Complete can rely on us in the long-term with dedicated people and a strong roadmap.
What excites me most, is that we already have signed several customers, who looked at Expireon, its modern UI and the dramatic cost savings it can provide and decided that this is the way forward for them.
I could not be happier!
So here I am: Looking forward to (re-)connect with you on LinkedIn, chat about the challenges you want to address and work with you to make Cloudficient the strategic provider for all legacy migration and data management needs.
Speak soon. Daniel.
With unmatched next generation migration technology, Cloudficient is revolutionizing the way businesses retire legacy systems and transform their organization into the cloud. Our business constantly remains focused on client needs and creating product offerings that match them. We provide affordable services that are scalable, fast, and seamless.
If you would like to learn more about how to bring Cloudficiency to your migration project, visit our website, or contact us.