Enterprise-grade S3 cloud service
At Cloudficient, managing unstructured data is at the heart of what we do, having moved dozens of petabytes from on-premise to the cloud.
As experts for enterprise transformation, we have evaluated different solutions and vendors before we made a commitment to provide our own S3-based storage service. Imagine you could provide your business with an enterprise-grade S3 cloud service. One that is proven, reliable and feature-rich for a fraction of what you would pay elsewhere.
Now you can with S3Complete from Cloudficient!
Cloudficient offers you ease-of-use, compatibility and low-touch maintenance of classic S3, with optional encryption, and better performance but without data transfer fees.

No access fees, better performance and global availability. At 25% of the cost
Some customers who adopted AWS S3, have produced exorbitant bills when indexes needed to be rebuilt or an e-Discovery case required the production of many items. The pricing model they stored their data with is designed to discourage them from ever accessing that information again.
With S3Complete there are no ingestion or extraction fees. You just pay for the stored data volume.
S3Complete is fast .... very fast!
S3 can be a very "chatty" protocol, especially for storing small items. But that's exactly what many applications such as e-mail archiving need.
With a number of enhancements, such as aggressive caching, massive parallelism and protocol optimization, S3Complete is nearly twice as fast for storing small items, and 50% faster for large ones.
S3Complete is available across the US, in the EU and Japan
And soon in even more geographies.
With GDPR, various FinServ regulations and new challenges like Brexit, the physical location of the stored data has become an important decision criteria.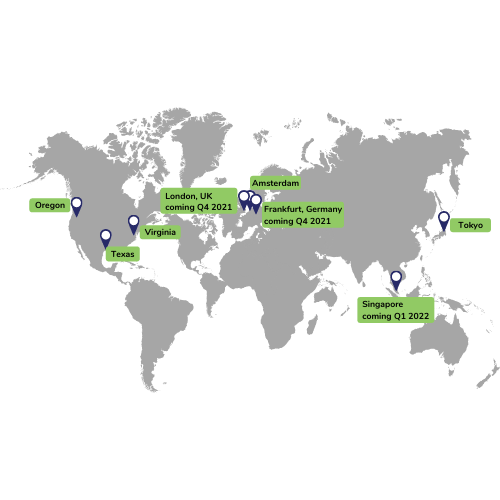 Meet regulatory requirements
S3 Storage is a natural fit for archiving applications. Storing an item with its metadata makes it ideal for this use case. But what about the regulatory side?
With S3Complete and Object-Lock, the data is stored tamper-proof on a WORM device. Any item that is stored with Object-Lock enabled has a fixed retention period, that can not be overridden or tampered with. And that is certified by an independent auditor.
And while we are at it: The datacenters, processes and disaster recovery mechanisms have been audited as well. With its support for S3 Object-Lock, S3Complete is ideal for compliance applications, while its leading performance makes it ideal as a backup and recovery medium.