Email Archiving
Top Email Archiving Solutions for Large Organizations
Picture this: your organization is drowning in a sea of emails, and you're struggling to stay afloat. Top email ...
---
Picture this: your organization is drowning in a sea of emails, and you're struggling to stay afloat. Top email archiving solutions for large organizations could be the life raft that saves the day. In today's digital age, large organizations face an ever-growing volume of emails that require proper management and storage.
The good news? A range of email archiving solutions are available to help you navigate these choppy waters.
In this blog post, we'll explore key aspects of various email archiving systems which can be tailored for different organizational needs. We'll also delve into the benefits of email archiving in compliance and data management, as well as its crucial role in legal discovery processes.
Table Of Contents: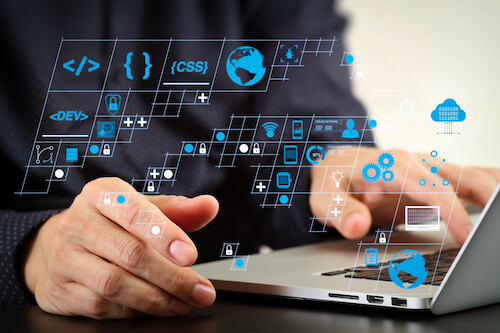 Email Archiving Solutions for Large Organizations
Managing vast volumes of emails in large organizations can be a daunting task. Even with near unlimited mailbox storage solutions, like Microsoft Office 365, an archiving solution can still help improve productivity and help with compliance.
Archiving emails manually is not something that is going to scale to medium or large organizations like yours, and it's not going to assist with any legal or compliance activities that you may need to perform now or in the future. Of course, allowing a user to archive emails manually, can be a beneficial feature for end-users, especially in when they work in teams where projects finish, and the user may feel the need to 'close things off' by archiving-away all of the data relating to that particular project.
Automatically capturing all emails, journaling as it is often known, is something that many organizations need for many reasons (as we'll see below). These solutions offer more robust, scalable systems to handle the load of almost any sized company.
Benefits of Email Archiving in Compliance and Data Management
These software solutions are not just about keeping your inbox clean; they play a crucial role in ensuring legal compliance and efficient data management for large organizations. In fact saving space in your mailbox is only a very minor benefit. Check out that link to find out more benefits.
Curious to know more? Let's explore the benefits together. Here are just three of the many benefits of creating an email archive.
Ensuring Legal Compliance with GDPR and Other Regulations
The EU General Data Protection Regulation (GDPR), among other regulations, mandates businesses to maintain tamper-proof records of their communications.
An effective email archiving solution helps you achieve this while avoiding hefty fines or reputational damage due to non-compliance. An email archive could dramatically change the course of any litigation in this area. A solution should also assist with implementing retention policies which are required for your organization.
We've written more about compliance and understanding regulations based on your industry and your geography, in this blog.
Reducing Complexity During Backup and Restore Processes
No one wants to deal with messy backups or time-consuming restoration processes when disaster strikes, right? Disaster recovery is another area where archiving can help! From an IT perspective, data loss of any kind is not good news.
Email archiving can simplify these tasks by organizing important emails efficiently, making it easier for IT teams to manage backup operations without breaking a sweat. In some situations while your IT team is restoring mailbox data and performing other disaster recovery tasks, employees can continue to work and access crucial information, from their email archive alone.
Avoiding Issues Caused by PST Files or Messages Distributed Across Local User Systems
We've all been there - searching through countless folders on local machines trying to find that one important email from months or even years ago. Not fun.
But worry no more. Archiving emails centralizes storage and retrieval of messages so you can access them quickly whenever needed. Embrace the benefits of email archiving and propel your business to greater heights. Data loss associated with PST files is also a huge concern for many organizations, especially heavily regulated ones.
So, what are you waiting for? Start exploring the world of email archiving systems and give your business the edge it deserves.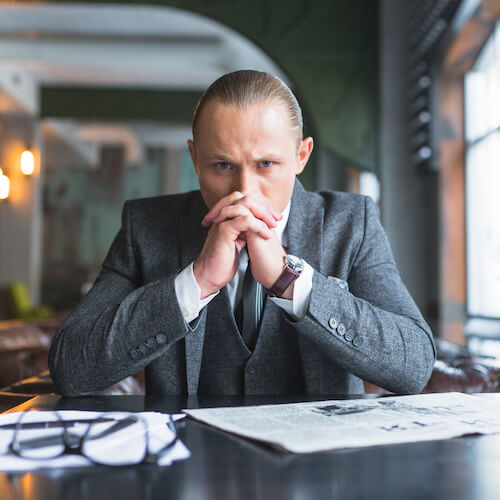 Challenges in Managing Large Volumes of Emails in Big Companies
Let's face it, tackling a huge amount of emails is no simple feat, especially for larger corporations.
We're here to help you navigate this digital jungle and make sense of your email archiving needs.
In short, managing large volumes of emails doesn't have to be an uphill battle if you choose the right tools for your organization. That's where email archiving systems come in.
With email archiving, you can easily:
archive emails.
search and retrieve emails.
set retention policies (according to business and legal requirements).
ensure (or assist with) compliance and eDiscovery requirements.
manage storage requirements in primary mailbox systems.
Plus, in the event of a disaster or data loss, you can quickly recover your important emails.
Archiving platforms can be categorized into a generational timeline. Pick the next generation solution, Expireon as it's a great option for large organizations that need to manage and archive a high volume of emails.
Don't let email overload stress you out. Take control of your email archiving with the right solutions and tools. As a leader in your organization it's your time to take action.
Medium Sized Business-Friendly Options for Email Preservation
Let's focus on the needs of medium sized companies.
While large organizations have their fair share of email archiving challenges, medium sized businesses need to preserve their emails too.
And guess what?
Ultimately the same challenges exist even in a medium sized organization. In many cases storage requirements are quite a concern, especially if your organization has yet to move to the cloud. With cloud-based solutions like Expireon you only pay for what you're using, so they're an ideal option for medium sized businesses too.
The Role of Email Archiving in the Legal Discovery Process
Emails are the backbone of modern communication, especially for large organizations that generate vast amounts of data daily.
Email archiving has a crucial role in the legal discovery process. Legal discovery is a process where parties involved in litigation exchange information. Without proper email management, it can be time-consuming and expensive.
This is where an effective email archiving solution comes into play.
Efficient Storage and Retrieval during Litigation
Email archiving solutions streamline the storage and retrieval process by organizing emails efficiently, making them easily accessible when needed. Some solutions incorporate aspects of eDiscovery software solutions as well, enabling you and your IT administrators to place legal holds on employee data when required.
No more sifting through thousands of emails manually or dealing with complex search queries.
A good system will save your organization valuable time (and money) during litigation by quickly locating relevant communications while maintaining their integrity as evidence.
We've coined the phrase right-sized eDiscovery. Learn more about it here.
Employee Supervision through Archived Communications
Beyond just legal compliance, email archives also serve as a powerful tool for employee supervision purposes within your organization.
An archive provides insights into how employees communicate internally or externally on behalf of the company - helping you identify potential issues before they escalate further.
Improve employee productivity by eliminating time wasted searching for lost emails.
Maintain a secure, tamper-proof record of all communications to prevent data loss or manipulation.
Easily identify and address compliance issues before they become costly legal problems.
So there you have it.
Email archiving software solutions play an essential role in managing the legal discovery process, saving your organization both time and money while ensuring compliance with regulations.
Ready to take control of your email management? Explore Cloudficient's email archiving solution today.