Cloud
5 Ways Cloud Migration Simplifies Compliance and Security
The need for compliance and security in data migration takes many forms. Customers contact us saying they've acquired ...
---
The need for compliance and security in data migration takes many forms. Customers contact us saying they've acquired another organization and need data moved from that company's IT ecosystem into their tenant. We also do business with many enterprises that have aging and costly infrastructure managing important data and for data compliance, need that data accessible but placed on lower cost storage. End user access also plays into the need for moving data as users often want a single repository to query when searching for data vs. hunting across multiple sources. But as the title asks, why does migrating data into the cloud simplify compliance and security?
A Single Location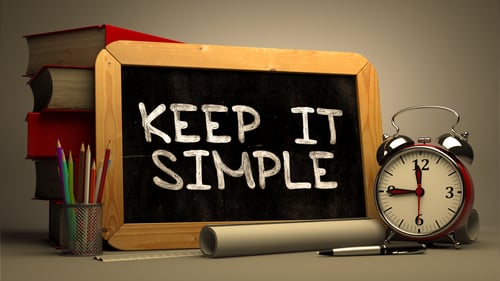 Well, to start once migrated the data resides in one secure location and accessible via a variety of tools end users and Legal can make use of. For example, many customers have journal and end-user email stores managed on aging systems such as Enterprise Vault or SourceOne. The value these systems originally provided is reduced because of their often unsupported, expensive infrastructure (servers, storage, etc.) and productivity is impacted because of users having to query both the outdated platform and the newly adopted cloud data. Data migration to new technology such as Office 365 allows for Legal to use their compliance and security tools of choice for discovery, users have one place to find their email, and Office 365 manages the data to ensure it's always available and secure.
Robust Authentication
Cloud platforms also provide robust compliance and security authentication ensuring users have access to their data while keeping hackers out. To note, Microsoft detects 1.5 million attempts a day to compromise its systems and as their article mentions, these security attacks are used to build a database to provide guidance on developing the tools to thwart attackers. Further, cloud platforms along with third party Office 365 management and reporting solutions provide granularity in setting permissions allowing users to access their and most importantly, only their data while allowing Legal access to data appropriate to an eDiscovery case.
Compliance with Industry Standards
Clouds typically are very secure environments that comply with industry standards and government regulations. They are protected through compliance and security solutions and tools, best practices, and policies that cloud providers update as needed on a regular basis and at scale. This is important as while there will still be data managed on-prem, every byte of data migration to the cloud is a byte an organization doesn't have to worry about protecting from hacks.
Auditing
Another item to consider is Office 365's auditing capabilities. Audit records for numerous activities including those associated with files, Power BI, Teams, and Exchange are searchable by security personnel, IT admins, insider risk teams, and compliance and security and legal investigators using the Microsoft 365 compliance center. Thus, once the data migration is complete customers can see how and by whom that data is being accessed and used.
Data Loss Protection Through Compliance and Security
Lastly, Microsoft Office 365 offers data loss protection. Customers can protect sensitive data and reduce risk via preventing their users from inappropriately sharing it with people who shouldn't have it. Organizations create DLP policies allowing them to identify, monitor, and automatically protect sensitive items across a variety of data repositories including Teams, Exchange, SharePoint, OneDrive, and Office applications such as Word, Excel, and PowerPoint.
Has All Data Been Migrated?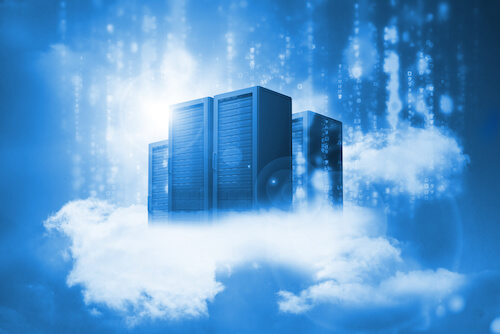 In all scenarios, a cloud migration solution must account for data security compliance. So, let's delve into that and determine how a solution can provide that during cloud migration.
Maybe the first question to ask is:
How can I assure the solution I'm using (home grown or commercially available) is moving all the data and if I claim all of the data has been migrated, is that defensible?
One of the best ways to ensure all data migration (proving chain of custody) is via making an entry in a database for each piece of data moved. Well, let's say you need to move a few thousand files to the cloud – making a few thousand entries in a database is a snap. But what about having to move 1,766,496,927 emails to Office 365? That's what we need to migrate for a customer and that project is fairly small compared to our typical engagements. So, your organization might have to build a production-grade database that requires serious server horsepower, fast, tier 1 storage, reindexing maintenance, and backup to support that many database inserts. Not such a snap. That's precisely why all our data migration solutions are based on our ReMAD platform in which we stand up the database powered by microservices managed in Kubernetes clusters which automatically scale to handle any size project for making any number of entries and building defensible chain of custody reports our customers can make use of.
Further, when we do migrate legacy email, we compare the stored message fingerprint to the one we calculate to ensure the message hasn't been altered during the time it's been archived. This too is stored in our ReMAD database and ensures message fidelity for supporting Legal during discovery.
Another aspect of any migration that requires attention is just where is the data going? While some commercially available solutions move customer data to their tenant for processing, the Cloudficient approach is to keep all migrated data within the customer's IT environment. So, while our solutions can migrate legacy email, files, PSTs, on-prem production mailboxes, etc. that data never leaves our customer's boundary because the ReMAD platform only needs limited access to metadata, ensuring compliance and security.
And lastly, while it makes sense to migrate legacy data to cloud technology such as Office 365, some data need only exist for a limited period while being available for legal discovery. Enter the Cloudficient Expireon solution. Customers can leverage Expireon technology and our fully managed services to migrate legacy data to S3 compliant storage (on-prem or cloud-based) and use Expireon to set retention policy and provide access to Legal for eDiscovery and case management.
If you'd like to find out more about bringing cloudficiency to your project, reach out to us.
In summary, moving legacy data to newer technology not only boosts end-user productivity but simplifies compliance and security as that data is more accessible to legal teams and is far more secure than residing on outdated, expensive technology. Cloudficient can assist making this happen for your organization!
With unmatched next generation migration technology, Cloudficient is revolutionizing the way businesses retire legacy systems and transform their organization into the cloud. Our business constantly remains focused on client needs and creating product offerings that match them. We provide affordable services that are scalable, fast, and seamless.
If you would like to learn more about how to bring Cloudficiency to your data migration project with compliance and security, visit our website, or contact us.