Archive Migration
4 Reasons to Migrate Enterprise Vault Data to Office 365
In this blog, we'll review four common reasons to migrate Enterprise Vault data to Microsoft Office 365. If you're a ...
---
In this blog, we'll review four common reasons to migrate Enterprise Vault data to Microsoft Office 365. If you're a large enterprise-sized organization, you might have several Enterprise Vault servers deployed globally. If you do, the information here will surely help you and your organization take steps to start migration soon. At the very least, you'll begin to consider the question:
What is Enterprise Vault used for in our organization?
4 Reasons to Migrate Enterprise Vault Data to Office 365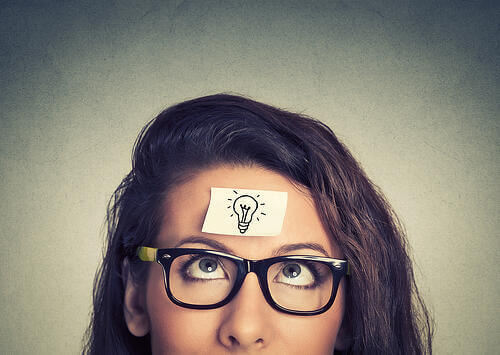 For many organizations, the following four points are common benefits of migrating to Office 365. For your organization, there might be many additional benefits that should be explored before starting a legacy data migration project.
Let's dig into four common reasons to migrate Enterprise Vault data to Microsoft Office 365.
1. Save Money
One of the biggest reasons to migrate from any source data system to a new target data system is to save money. Many enterprise-sized organizations are spending a huge amount of money maintaining legacy systems, including legacy archive systems. The year-on-year costs just keep growing. Not only are they paying for support & maintenance to use software like Enterprise Vault, but also these costs:
Employees to maintain and manage the system
Hardware to run the system – network, storage, and associated SQL Servers
Heating/lighting and data center costs to host the hardware
Licensing fees for Microsoft Windows, and Microsoft SQL Server
Many organizations don't even know the true cost of maintaining a legacy archiving system like Enterprise Vault.
Migrating Enterprise Vault to Office 365 seems like a huge cost saving, especially considering that Microsoft advertises a simple monthly fee per user. There is also the cost of performing a migration, which should be considered. Still, the year-on-year ROI of migrating from Enterprise Vault to Office 365, for many organizations, will result in considerable cost savings.
2. Consolidate Data to the Cloud
With large organizations comes the growth of legacy archive data systems such as Enterprise Vault. What sometimes starts as 1-2 servers in a data center in one location can quickly become 10 or 20 servers spread globally. Further, those servers might not be all part of the same Enterprise Vault environment, nor might they be on the same software version.
Maintaining these systems, as we just described, is a costly exercise. On top of that, consider the difficulty of pinpointing where the data is located. With complex Optimized Single Instance Storage in Enterprise Vault, (depending on the version or versions deployed) data for your users in London could be stored almost anywhere globally. To many organizations, the lack of knowing where the data is can be considered a business risk.
Further to that, with many Enterprise Vault servers deployed globally, it's also likely that there will be several different storage platforms, all incurring costs, all needing resources to manage and maintain them.
As an organization, you might think: Why don't we consolidate all these disparate storage systems to the Cloud?
Why not indeed! It's a thought-provoking exercise that can bring large organizations many benefits.
3. Easier eDiscovery
Most enterprise-sized organizations have considerable needs when it comes to eDiscovery. While some tools on the market can harvest data from Enterprise Vault archives, they can be costly, challenging to implement, and hard for legal teams to use effectively. For very large organizations there will always be specialized platforms especially if the organization is in a heavily regulated industry.
Migrating the Enterprise Vault archive data from end users and, in particular, the legacy Exchange Journal archive to Microsoft Office 365 brings with it the promise of reducing or eliminating those problems. This is especially good for small to medium sized organizations.
For some organizations, Microsoft Purview might be enough; for others, they may need more. If your organization has a large Exchange journal email archive, consider our Expireon solution to help with large-scale data migration issues. It also helps provide your legal teams with a simpler approach to eDiscovery in conjunction with Microsoft Purview.
4. Simplify 'Unlimited' Mailbox and User Experience
Let's not forget the end-user community across your global organization. Users who have been with the organization for many years have probably all received warnings and reminders about their mailbox reaching the storage limit. With ever-increasing user numbers and ever-increasing storage requirements, users have struggled to get unlimited mailbox space that has regularly been promised.
Users might also be struggling with access to their legacy archive data stored in Enterprise Vault. Sometimes machine refreshes or working on an Apple Mac versus a Windows machine can bring support nightmares for ordinary users who aren't as technologically savvy as some of their counterparts in the IT department. If all the mailbox data and the legacy archive data is migrated to Office 365, then there is a single always-accessible location for all end-user email data.
Further to that, end users can have an archive mailbox enabled (depending on the Office 365 user license), which can finally give them the unlimited mailbox size which has long been promised.
There are other end-user simplifications with migrating Enterprise Vault data to Office 365. For example, there is no longer the need to have Outlook extensions or Outlook Web Application extensions installed and configured (which often came with tricky and unpredictable behavior). Users can have their choice of email clients and know that they can access all their data instantly.
Remember those times when you tried to forward a shortcut, and all the recipients who received the message got was a link that didn't work? Remember having sometimes to repeatedly synchronize Virtual Vault or even rebuilding it? Those sorts of sync issues, corruption and just general 'tricky' usability issues will be gone once the migration from Enterprise Vault to Office 365 is complete.
In this article, we've seen four common reasons for enterprise-sized organizations to migrate their legacy archive data from Enterprise Vault to Office 365.
Do some of these points resonate with your organization?
With unmatched next generation migration technology, Cloudficient is revolutionizing the way businesses retire legacy systems and transform their organization into the cloud. Our business constantly remains focused on client needs and creating product offerings that match them. We provide affordable services that are scalable, fast and seamless.
If you would like to learn more about how to bring Cloudficiency to your migration project, visit our website, or contact us.