Migration
The Bottom Line
"Sounds great! So, how much does it cost?"
---
"Sounds great! So, how much does it cost?"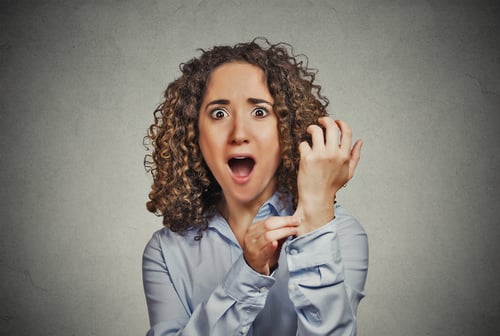 An age-old question for sure, but one that every organization that's evaluating technology in advance of making a purchase will ask. It's also what you and I would ask if we were looking to buy something.
When vetting answers from vendors to facilitate your migration project, know that the devil is truly in the details when trying to understand what it will really cost your organization. This post will focus on items to consider when reviewing a proposal for data migration technology, specifically, solutions that migrate data into Office 365.
Fast forward from the initial conversation with your local, friendly sales representative and after the obligatory PowerPoint presentation to the quote sitting in your inbox. Ask yourself these questions when reviewing it:
Does the quote clearly state all costs my organization will incur?
Let's break down the typical vendor quote.
It'll likely show pricing for:
software,

software maintenance,

support,

and if they're providing Services
The software should be a one-time cost and if it's not, we suggest you have a heart to heart with that above-mentioned local, friendly sales rep. Note that the software maintenance and support fee is sometimes waived for the first year of the project. However, if the project is likely to run more than a year, that cost will need to go into next year's budget and of course, you should determine if it's priced reasonably. We've seen software maintenance and support priced anywhere from 5 to 25% of the software license pricing.
In terms of the Services engagement, the two most popular pricing models are:
Time and materials – you agree to pay the vendor based on the time their Services team spends to complete the work. This model can impose risk as you might encounter unplanned events on your side, the vendors side and other circumstances (eg

Microsoft Service Protection Throttling

, COVID-19, etc.)

Fixed cost – you agree to pay a fixed cost, which will help you and your leadership team to budget exactly what you'll need to complete the project.
Currently, the model we use at Cloudficient is a one-time cost for our software, zero maintenance fee, and a fixed price for all services.
We believe this benefits our customers because they'll know precisely what to budget before work starts and avoid the potential displeasure of having to go back to management requesting additional funding. It also benefits us because we always perform a no-cost, no-commitment proof of concept (always do one!), which provides us with a thorough understanding of the level of effort to run the project. This, in turn, allows us to quote a fair price based solely on the work required.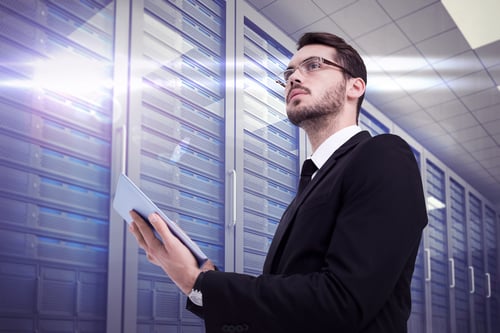 What the quote will almost never show are costs related to technology that must be provisioned and implemented on your premises and potentially, in your cloud tenant. This is where deep conversations need to happen with the vendor's technical team. You should fully understand and cost out all on-premise hardware and software components required by the vendor's solution. Further, if the vendor needs to run their software in your Azure instance and/or store data there, those costs should also be accounted for. Lastly, if you need to scale your on-premise or cloud resources to overcome migration speed throttling (See our blog on Microsoft's Service Protection Throttling) that will carry additional costs that are often overlooked and not budgeted.
Cloudficient's technology is pure cloud-based. That means it runs only in our tenant, allows us to scale our cloud resources to address any throttling that may be imposed. Costs for running and maintaining our solutions are shielded from our customers. Here's a blog that details how our Kubernetes technology scales.
Since our solution makes a connection into your environment, a small virtual machine with minimal storage is the only on-premise hardware you'll need.
The quote will likely omit any time and effort required of your IT staff. This could take the form of your team having to maintain a database (backing up, reindexing, etc.), a server farm, storage, and communicating with your user community on their migration status.
At Cloudficient, our fixed cost Services engagement is run entirely by our Delivery Team. (See our blog detailing our Managed Services). Of course, since we craft a solution using our unique workflow technology that aligns to your business processes and project plans, we'll work with your IT team to get their input. However, after we run the testing and pilot phases, your IT Staff is uninvolved in the day-to-day management of the project. Cloudficient workflow technology also sends customized messages at configurable intervals to your user community keeping them informed of their migration status thus relieving that task from your IT Department.
Happy end users, happy life!
Paying The Invoice
When you've decided on a vendor solution and sign on the bottom line, it will eventually come time to pay the invoice. The CAPEX model most often presented by vendors is payment in full on software, software maintenance & support, and either full upfront payment of Services or Services paid on a milestone basis.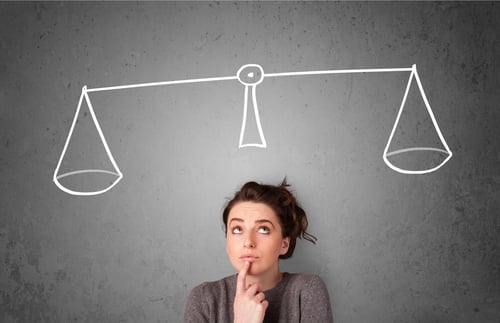 Cloudficient recognizes the CAPEX model has its benefits and might align with how you procure technology. However, your budget might be in flux and/or you don't immediately know how much data you need to migrate. To address these items, we offer an OPEX, pay-as-you-go model where you only pay for each TB of data migrated. This allows you to start the project quickly with minimal spend, spread project cost across time, and stop the project when the desired amount of data that needs to be migrated is moved. (See our blog on flexible pricing for more detail)
Let's Summarize
In summary, it's important to take the extra time to determine what's behind the pricing you've been provided. This is especially important when comparing proposals from multiple vendors (which we highly recommend you do!).
Unplanned adventure is always best avoided!
With unmatched next generation migration technology, Cloudficient is revolutionizing the way businesses retire legacy systems and transform their organization into the cloud. Our business constantly remains focused on client needs and creating product offerings that match them. We provide affordable services that are scalable, fast and seamless.
If you would like to learn more about how to bring Cloudficiency to your migration project, visit our website, or contact us.