Office 365
Is Microsoft 365 eDiscovery a Backup Solution?
Organizations that use Microsoft 365 and Office 365 often weigh the viability of using eDiscovery as a backup solution. ...
---
Organizations that use Microsoft 365 and Office 365 often weigh the viability of using eDiscovery as a backup solution. This discovery tool is useful for identifying and preserving electronically stored information to present as evidence in legal proceedings. However, holds are not the most convenient way to back up data, as the process involves delays and does not allow for modifications. Find out why a dedicated tool, such as Backup 365 Complete, is a better choice for backing up data.
The Purpose of a Backup Solution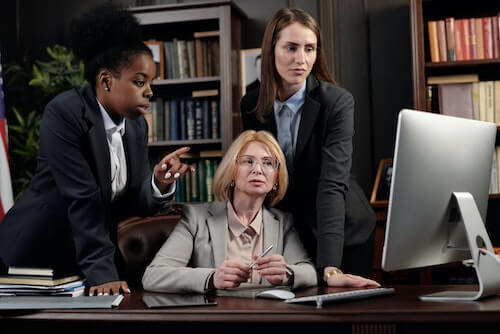 Data backups are crucial for preventing loss. A structured data management strategy can reduce the risk of accidental deletion or misplaced files and ensure that authorized users can access files to view or edit in a timely manner. Deleted files in OneDrive and SharePoint are only available for retrieval from the trash folder for 93 days, after which data is permanently deleted.
The backup solution for an enterprise determines which files are automatically backed up, the steps that are necessary to manually back up data and whether versions of files from different dates and times are available. Cloudficient offers Backup 365 Complete, which has unlimited storage and retention. This cloud-based service performs automatic daily backups and offers flexible options to restore data, resources for locating missing files and a search-across-time feature.
M365 eDiscovery Hold vs File Backup
M365 subscribers can use the hold feature in M365 eDiscovery to indefinitely preserve data originating in supported applications. Use eDiscovery to search electronically stored information from platforms such as Microsoft Exchange, OneDrive, SharePoint, Stream, Teams or Yammer, and create holds to prevent the modification or deletion of data. Placing holds prevents administrators, owners and authorized users from being able to access or change files.
The Backup 365 Complete tool supports both automatic and instant manual backups and provides access to current and past versions of files. Authorized users can modify files and use granular data restoration features to access versions of a file from different dates and times. This dedicated backup tool does not require wait periods like holds in eDiscovery.
Why eDiscovery Holds Fall Short for Backups
The drawbacks of eDiscovery as a backup solution start with the delays built into the hold process. Holds take 24 hours to take effect and have a 30-day delay period that prevents administrators and users from modifying or deleting a file after removing a hold. Organizations often require more timely backups and support for changes.
Hold functions in M365 eDiscovery fall short as a backup solution for files that administrators, owners or users need to be able to access, view or edit. The inaccessibility of data on hold and the lack of automated backups, granular restore functions or one-click restore functionality underscore the most important backup features. A service that backs up files automatically and enables access and modification by authorized users is preferable for most purposes beyond legal discovery.
The Advantages of Backup 365 Complete
Backup 365 Complete is designed to work with O365 files from Exchange, Groups, OneDrive, SharePoint, Stream, Teams, and Yammer. The three steps needed to set up this service take just a few minutes. Encryption based on blockchain technology keeps records secure in transit and at rest.
Organizations that use Backup 365 Complete have Role Based Access Control for proper governance. This cloud-based backup solution also generates a full audit trail for complete accountability. Subscribers have access to storage at two regional data centers. Between the fast speed of backups and ready access to stored data, a dedicated backup service is a better option than using the hold feature of M365 eDiscovery for purposes other than preserving evidence.
Use Cases for eDiscovery Holds and Backups
Holds in eDiscovery are most useful when gathering evidence or saving permanent records of files at a set point in time. Use content search in Core (Standard) or Advanced (Premium) eDiscovery to locate data or files and create holds. Advanced eDiscovery also includes a hold notification workflow to facilitate communication with case custodians that allows administrators to send initial notices, reminders and escalations.
Backup 365 Complete from Cloudficient enables organizations to save copies of files at any point in time without the need to associate files with cases. Adhere to data management best practices to keep files organized and use the location feature to track down missing files. Authorized users can access and view or edit file backups. These automated backup options save files on a daily basis to ensure that current and past versions are readily available for reference and use.
The Best Third-Party Backup Solution
A third-party backup service can be useful for ensuring that data is not backed up on systems in a single location. Establishing redundancy is the best way to protect against data loss due to physical damage to on-site servers or systems. Backup 365 Complete users can access data stored at two regional data centers, making this service a smart choice for enterprises that need to back up data without sealing off files for use as evidence.
Enterprises that need a backup solution for M365 and O365 should consider the features of Backup 365 Complete. Cloudficient offers next-generation cloud migration technology and data backup services to ensure that authorized users can access, edit and back up files as needed.
With unmatched next generation migration technology, Cloudficient is revolutionizing the way businesses retire legacy systems and transform their organization into the cloud. Our business constantly remains focused on client needs and creating product offerings that match them. We provide affordable services that are scalable, fast and seamless.
If you would like to learn more about how to bring Cloudficiency to your migration project, visit our website, or contact us.