Onboarding to Office 365
Office 365 Migration 101: How To Ensure a Seamless Migration
Managers often dread the Office 365 migration process. There's a common preconception that it will be difficult, ...
---
Managers often dread the Office 365 migration process. There's a common preconception that it will be difficult, interruptive and time-consuming. In truth, it can be all of these things and more. A successful migration process depends on the overall approach, available resources, and potentially extending expertise with a partner for the project. Having a basic understanding of the data migration process and how it works can also make it easier for managers in non-technical fields to follow along and ensure a smooth transition.
Consider the Reasons for Office 365

Migration
Cloud migration is one of the best decisions any manager could make to improve business operations and flexibility. While everyone has their own unique rationale for retiring legacy systems, these are some of the most common:
Future Savings
Microsoft Office 365 uses a subscription model, so you always have the most up-to-date version with little to no work on your part. This also eliminates the need for you to constantly purchase professional licenses at your place of business such as Microsoft Office for example.
Remote Work
As remote work becomes more and more prevalent, companies need to create the appropriate infrastructure to support it. Cloud computing is one of the best and most common solutions to meet this demand. Office 365 migration facilitates individual work needs and greatly enhances remote collaboration.
Productivity
Cloud computing and Office 365 offers many tools to maximize end user productivity while allowing increased visibility for managers to track & support progress.
Security
Storing data on local servers is a risky business – in the event of a natural disaster or malicious activities, you could lose critical data. Cloud computing automates the backup process. Microsoft Office 365 also complies with the highest industry standards for data protection.
Downsizing
If you're looking to reduce organizational square footage whether office space or data center, a move to the cloud may greatly support this strategy.
Plan for Potential Obstacles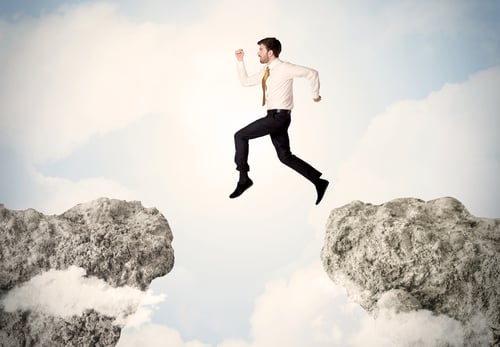 When executing the migration to Office 365, it's important to tackle it with the same approach you would apply to any other business project. By taking this route, you also become more likely to plan adequately for the following factors.
Size
It is important to determine the size of the mailboxes and other data you need to migrate. Even if you choose fixed pricing with no price variability, size directly correlates with time. Knowing the completion time is crucial to creating a good plan.
Co-Existence
If your business is open around the clock or you have a larger data size to migrate, you might need to continue business operations during the migration. This makes it necessary for your old and new systems to co-exist during the transition.
Technicalities
The Office 365 migration source, data decentralization, and how you plan to provision emails are three technicalities you need to plan for. The migration source can affect the ease of migration. How centralized the data is can also create or eliminate complexities. Finally, how you provision emails determines the level of user disruption.
Training
Another potential cause for disruption is the need for preparing employees to use the new system. Ideally, you factor this into your data migration plan before it begins. Employees can receive theoretical training through videos and tutorials. Then, you can follow up with more practical training after migration to reduce user errors.
Estimate Your Office 365 Migration Cost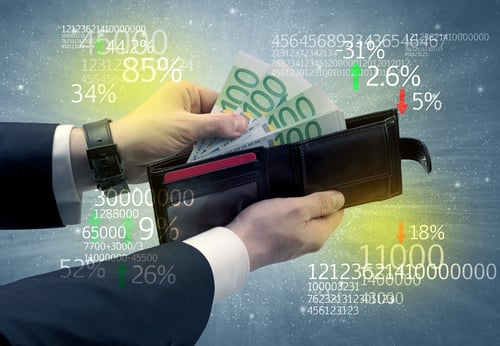 Cloudficient products introduce the concept of templates for migration and onboarding. This has dramatically reduced costs and complexity of projects. Consider how many steps you might have to do per user to get him or her fully onboarded. Multiply the easiest reporting operation on each step of the process by a hundred users, a thousand or ten thousand. Already, you have a significant change in operational requirements. Then, multiply by a factor representing the end-user quirks that will complicate your process. The end product is the total task load of Office 365 onboarding — and that's just the logistics side.
We believe that there is a much better way and it's all down to automating as many of these onboarding steps as possible. Every project is different, and every migration is different but one thing is clear it's much smarter to automate these steps than do them manually or via scripts.
You will also need to consider the cost of licenses for users in Office 365. We regularly deal with E1, E3 and E5 licenses. These have different features and specifications with them and of course there is a cost impact depending on which of those licenses you choose.
It's a smart idea to differentiate between different types of user in your organization and assign licenses appropriately. You might want to give VIPs, management and power users E5 licenses. Normal business users E3 licenses, and perhaps construction personnel or other primarily non-digital workers E1 licenses. Our methodology involving templates allows you to do this easily based on different criteria to suit your organization.
Choose the Right Data Migration Method
There are several different ways to migrate your data from old archives to the cloud. Work with a professional team like ours to determine which is right for you.
All larger customers we work with run hybrid migrations if they move to Office 365 from Exchange on-premises. It is essential to prepare the migration environment before any active data is migrated. Consider also in a geographically dispersed organization (and/or M365 Multi-Geo Tenants) that a number of MRS endpoints can be set-up: you should aim for at least one per geography where your organization has Exchange servers.
Create a Template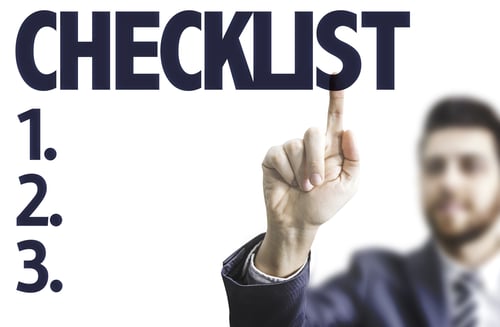 Once you iron out the finer details, create a migration template. This helps you determine what you and other managers need to accomplish. We can help you determine the steps that will aid your migration or onboarding efforts, sequence them correctly and ensure they're executed over and over again as users are transformed to the cloud.
It's also not a bad idea to communicate information to employees about how to prepare their data for migration. We can automate that too! Meet with managers and supervisors to create micro-checklists that employees can apply at different levels to ensure a smooth and cohesive process.
Choose Cloudficient
With unmatched next generation migration technology, Cloudficient is revolutionizing the way businesses retire legacy systems and transform their organization into the cloud. Our business constantly remains focused on client needs and creating product offerings that match them. We provide affordable services that are scalable, fast and seamless.
If you would like to know more about our Office 365 migration process, get in touch with us.