eDiscovery
5 Most Important Factors When Selecting eDiscovery Solutions
Many large organizations have legal teams that navigate difficult situations relating to litigation, contracts, and ...
---
Many large organizations have legal teams that navigate difficult situations relating to litigation, contracts, and internal or external disputes. Organizations are reaching out to eDiscovery software solution providers to assist with the heavy workload with a huge array of data sources that might need to be searched.
What is the importance of eDiscovery?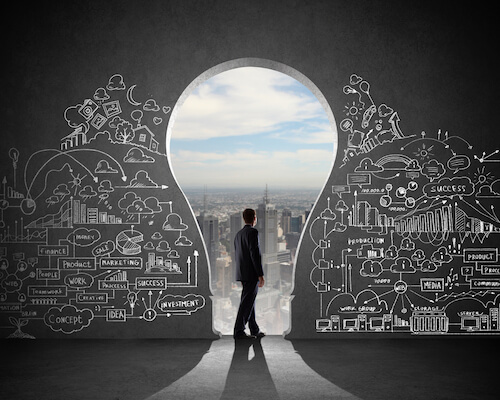 eDiscovery, in its simplest form, is discovering data that is electronically stored. This sort of data is much more complex to store than physical copies of data as it leads to numerous potential issues such as where is the data stored, who has access to it, and how easy it is for the data to be hacked/stolen.
eDiscovery is extremely important and is something all businesses should take seriously. Data found during the eDiscovery process in legal proceedings can affect the entire outcome of a case.
It is also very complex – it's not just a single, simple repository for all electronic data, nor is it a singular piece of software or tool.
Compliance eDiscovery solutions are a collection of software, processes, and policies put in place to achieve the best possible results. Planning your eDiscovery strategy and getting it set up in advance will save time, money, and energy if you ever need the data for legal proceedings.
It has also affected how organizations retain, store, and manage their electronic data. For example, legal departments must ensure they have the relevant procedures and policies in place should a legal investigation ever occur where electronic data needs to be provided.
A formal eDiscovery policy is vital for being able to effectively respond to a legal incident or data breach. These policies often need to be advanced, so they are usually undertaken by a legal professional or outsourced by the company.
So, what does this mean from an employee standpoint? Data ranging from emails, calls, documents, and social media profiles could be subject to the eDiscovery process. Any part of your information or data could be found as part of the discovery process by your company.
What are the elements of the electronic discovery process?
The EDRM framework (Electronic Discovery Reference Model) is a conceptual diagram of the eDiscovery process. It details nine stages that may take place during an eDiscovery investigation. It is important to note that not all stages need to be used during an eDiscovery exercise, they do not need to be conducted in the order they are shown in the diagram, and some stages may be repeated.
1. Information Governance
This stage is about the policies, procedures, and processes in place to govern the data that is stored and how that data is processed and managed. If you have this in place, it should reduce exposure to risks in the future.
2. Identification
This stage involves analyzing all the data and identifying which data is relevant to the legal proceedings. At this stage, you will start to get an idea of the project's scope, how much information is there, and where all the different data types are stored.
3. Preservation
This is about preserving the data discovered during the identification stage and ensuring that it is not altered or deleted, so it is available during later stages of the process. You will want to issue a legal hold during this stage and also implement a data preservation plan that can be shared.
4. Collection
Now data is forensically collected from various sources found during the identification stage. During the forensic collection stage, digital forensic examiners will collect and preserve information from traditional sources such as email and mobile devices, but also more unconventional sources such as data from social media conversations.
5. Processing
Depending on the amount of data collected, it might be necessary to reduce the volume and possibly convert the data to a more usable format to be reviewed and analyzed. During this stage, any duplicated data will also be removed. This is an important stage as the purpose is to reduce the amount of data that needs to be reviewed without removing any relevant data. But doing this will reduce the review costs and time spent reviewing the data.
6. Review
The data is then reviewed to ensure it is relevant to the case. This is often done using an online review platform where licensed professionals will review the data for relevance and other items relating to the case. Sometimes Technology Assisted Review and predictive coding will be used to train machines that can identify relevant information quicker. This means you can run reviews where the manual review wouldn't have been possible due to data volumes or deadlines.
This stage is often thought to be the most time-consuming and costly.
7. Analysis
During the analysis stage, the data is reviewed to find key patterns, people and topics, etc., which may be important to the case. This stage will also be done using an online platform, either the same platform used for the review stage or an eDiscovery processing tool.
8. Production
After the data has been reviewed and analyzed, it will then need to be prepared ready for the case. This might involve converting files to readable formats. The data is then shared with the opposition for them to review.
9. Presentation
The final stage is when the data is presented at the trial or hearing. The data found during the eDiscovery process will be used to provide further information or validate a point.
How do I choose an eDiscovery vendor?
Failure to handle the eDiscovery phase effectively can lead to serious consequences. As a result, many organizations are now looking for an eDiscovery company to carry out the eDiscovery phase. They can support the process to make the legal discovery phase simpler and help to shorten the process, which lowers your costs, improves accuracy, and therefore reduces any potential legal risks.
Below are some of the things to consider when researching eDiscovery solutions.
Technology
Whoever you choose to partner with should use the latest eDiscovery technologies. There are many options out there, including cloud based eDiscovery solutions. You want to make sure you partner with a vendor who uses the best technology for your needs to simplify the eDiscovery process and the investigation.
When reviewing technologies, it is important to ensure your cloud eDiscovery solution's platform does all you need; otherwise, you will end up using multiple technologies across multiple vendors, which will be hard to manage and likely lead to mistakes and issues.
Numerous vendors can collect, process, assess, analyze, review and produce the required data on one platform. When selecting vendors, it's important to get a demo of the technology to double-check that it does everything you need. This is especially important if you have a specific use case or need from the platform.
Experience
You want the vendor you work with to have a wealth of experience across various regions and litigation matters with a wide range of clients. They should have skills beyond those you have in-house, so they become an extension of your team. This means they can fully advise and support you in areas you do not understand or have the time to cover. Any experienced company will have case studies and reviews for you to read. This will show if they have previous experience in your area. Feel free to ask them to provide a reference if you want to learn more about previous work they have carried out and what the process was like for the customer.
Relationship
When picking an eDiscovery technology service, it is important to see how they work. Will they be a good fit for your organization? Will they meet your needs? Will they adapt to your preferred way of working? You want the partner you select to become part of your legal team for the project's duration. The relationship should make your life easier and not make the process more complex and more painful or more time-consuming and costly.
Scalability
You want to work with a vendor who can scale to your needs and demands. When the project starts, you may only require a small team to assist you then as the project escalates, you may find that you need more people to come onto the project. It is important to find out the number of people available to work with you. You also need to make sure that the software will also be able to handle your needs and the amount of data you have. It is important to discuss timelines in advance, so everyone is aware of expectations. How long do they expect the project to take? Can they meet tight deadlines? Can they adapt to any unexpected issues that might arise?
Communication
In line with the above points, you also want to pick a partner with good communication. You want to be always kept in the loop with the project.
Is it on track?
Will there be delays?
What has been completed?
What are the next steps?
You will want all these updates and more, so it is important to understand how and when they will communicate with you.
These 5 points form the most important factors when you and your organization select an eDiscovery Solution and an eDiscovery Vendor. Take as much time as needed to review and assess potential solutions and vendors based on these points and others that might be imperative for your industry.
With unmatched next generation migration technology, Cloudficient is revolutionizing the way businesses retire legacy systems and transform their organization into the cloud. Our business constantly remains focused on client needs and creating product offerings that match them. We provide affordable services that are scalable, fast and seamless.
If you would like to learn more about how to bring Cloudficiency to your migration project, visit our website, or contact us.