Upcoming Enterprise Vault to Office 365 Migration?
We've created this guide for those interested in migrating an Enterprise Vault archive to Office 365. A Enterprise Vault to Office 365 migration can be an involved process, but with the right help, and with the right migration tool, it can be easier than ever.
Enterprise Vault Migration
Preparation Guide
In our Enterprise Vault migration to Office 365 guide you will find:
A review of the top 5 things to consider when migrating from Enterprise Vault to Office 365




How you might approach your migration without the use of third party solutions




Limitations and challenges of going-it-alone




What the archive migration competitive landscape looks like




Why performing an archive migration is more than just migrating the data

An introduction to our Enterprise Vault to Office 365 migration tool
This guide will prepare you for the data transformation project which is ahead of you.
Complete the form to receive the guide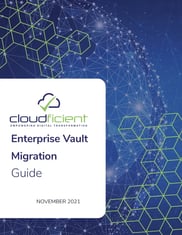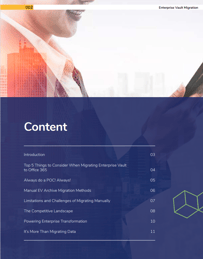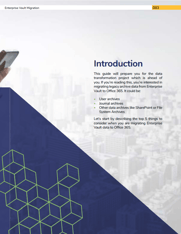 In this guide, you'll learn about the top seven tasks to perform daily to keep your Enterprise Vault environment performing optimally.
In this guide we cover the two ways to migrate Enterprise Vault
and how to make the migration easy.
Customer Story
Rabobank
is a Dutch multinational banking and financial services company headquartered in Utrecht, Netherlands. It is a global leader in food and agriculture financing and sustainability-oriented banking.
Industry -
Banking
Products Used -
EVComplete and Onboarding 365 Complete
Archive Size -
200
+
TB
Number of Users -
70,000 Users ( 49k active users / 20k leavers