EMC SourceOne Migration Tools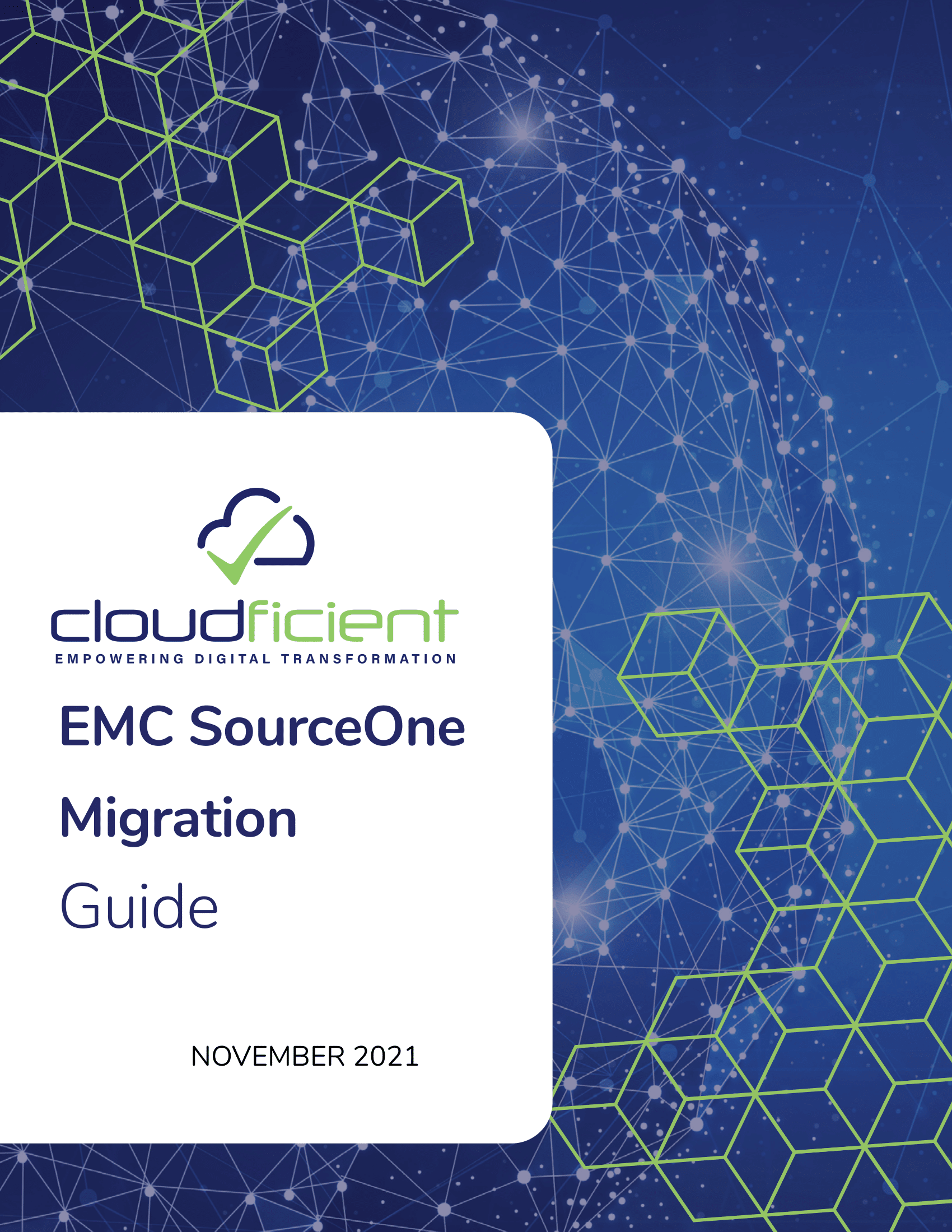 EMC SourceOne Migration Preparation Guide
In our guide you will find:
A review of the top 5 things to consider when migrating from EMC SourceOne to Office 365




How you might approach your migration without the use of third party solutions




Limitations and challenges of going-it-alone




What the archive migration competitive landscape looks like




Why performing an archive migration is more than just migrating the data
Complete the form to receive the guide
Dell / EMC SourceOne Retirement?
Recently there has been a buzz in technology forums and product support groups about Dell retiring (end of life) EMC SourceOne. As of yet there has not been an official public announcement, but if your organization has a heavy investment in the archiving platform now is the time to act to migrate your legacy archive data to the Microsoft 365 cloud. Cloudficient can help! With our ES1Complete solution we can seamlessly, quickly and easily migrate your data to Microsoft Office 365. Our next generation cloud native platform, ReMAD, leverages scalable technology to meet the demands of any migration.
Thinking About Migrating EMC SourceOne?
Cloudficient has put together some useful videos around key things to consider, the migration software landscape, and latest trends - take a look and let us know
if they were helpful!
Top 5 Things to Consider when Migrating Archives to O365
A high level overview for how to approach an Enterprise Vault migration. The same things apply to EMC SourceOne archive migrations. (6 mins, 41 secs)
Generations of Archive Migration Solutions
An overview of solutions categorized into a generational timeline. The examples discussed relate to Enterprise Vault, but they also apply to EMC SourceOne. (4 mins, 5 secs)