Looking for a PST Migration Tool?
Guide to our PST Migration to Office 365 Tool
This guide will prepare you for the data transformation project ahead of you. If you're reading this, you're interested in migrating PST files to Office 365. This means that you will need to know about migrating data from:
PST files from end-user workstations, and laptops
PST files from leavers
PST files from network storage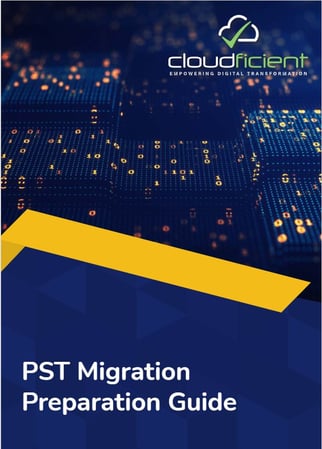 In our Office 365 PST migration guide you will find:
A review of the top 5 things to consider when migrating PST Data to Office 365





How you might approach your migration without the use of third party solutions





Limitations and challenges of Microsoft's import tool





What the competitive landscape looks like





A breakdown of the steps for migrating PST data
A discussion on what to look for in a PST file migration tool
Complete the form to receive the guide
Reduce Risk Profile
Eliminating scattered PST files from the environment removes a major source of probable compliance and data leakage issues
Streamline eDiscovery
Centralizing scattered PST files enables streamlined eDiscovery collection processes
Enhance Productivity
Bringing all end-user content into a modern platform like Office 365 ensures transparent consistent access to business data, leveraging all the benefits of Microsoft Exchange Online
Decrease Help Desk Load
Prevent unnecessary Help Desk calls & tickets due to deleted or network inaccessible PST files
Thinking About Migrating PST Files to Office 365?
Learn more about
PSTComplete
, our PST to Office 365 migration tool, and how Cloudficient can help with
PST file migration
. Cloudficient has put together some useful videos around key things to consider, the migration software landscape, and the latest trends - take a look and let us know if they were helpful!
Always do a proof of concept! Always!
Test our Office 365 data migration of PST files solution with a proof of concept with your users, your environment and your data
(1 min, 16 secs)
The Cloudficient ReMAD Platform
The ReMAD platform is at the heart of our solutions acting as a command center for your migration or enterprise transformation project (1 min, 15 secs)