Always Do A Proof Of Concept! Always!
We've spent decades working with all types of organizations, with all different sizes of migration, with all sorts of environmental challenges. You would think we've seen it all, but we still strongly believe that every project is unique with potential challenges at every corner. To level the playing field, rather than starting a project with Cloudficient or any technology for that matter, we always suggest doing a Proof of Concept!
We Take Your Side
While some vendors may ask why you want to do a Proof of Concept, we jump to take your side. While some vendors are happy to demonstrate their solution, on their hardware, with 'sample' data. We ask the question:
Why wouldn't you do a Proof of Concept before spending tens or hundreds of thousands dollars on a project?
Do I Have To Pay?
No. Why should you have to pay to prove that the solution will work for you? With Cloudficient, there is no commitment or paperwork needed, and you can walk away at any time.
What's Involved?
Usually, the Proof of Concept will last for about a week. During that time we'll set things up on our ReMAD platform, deploy modules, review your environment and begin testing the migration and onboarding processes.
While we have a default plan template for what is involved in a Proof of Concept, as we've said before every project and customer is unique so we're flexible with our approach. It can be as simple as going through the end-to-end process with as few as 10 users in order to prove that the solution works.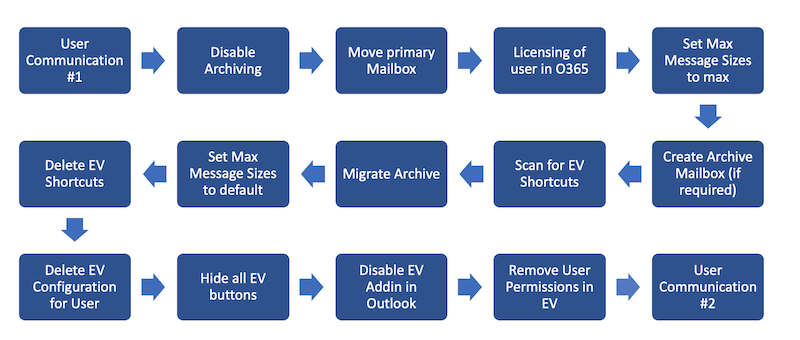 Start Your Proof of Concept Today
Tell us about your project we'll be in touch to get started with your Proof on Concept - with your users in your environment!
Customer Story
Rabobank
is a Dutch multinational banking and financial services company headquartered in Utrecht, Netherlands. It is a global leader in food and agriculture financing and sustainability-oriented banking.
Industry -
Banking
Products Used -
EVComplete and Onboarding 365 Complete
Archive Size -
200
+
TB
Number of Users -
70,000 Users ( 49k active users / 20k leavers
Latest Cloudficient Blog Posts
Take a look at our latest blog posts for insights on the latest in business transformation, migration and Office 365.