Digital Transformation
When looking at a transformation as an ongoing process of change, there are different triggers for that process.
But more importantly there needs to be clarity how to get from a current mode of operation to a sustainable, optimized future state.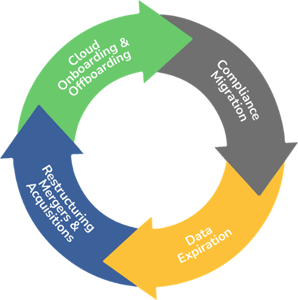 IT Related
Making the move from on-premise to the cloud or retiring old systems are just of the reasons that IT teams drive enterprise transformation.
Cloud Adoption
Move on premise messaging, collaboration and email systems to the cloud for increased security, reliability and availability.
Archive Retirement
Retire legacy systems which require significant on premise hardware, skills and maintenance fees.
Technology Refresh
Use the latest technologies to empower a global, remote or hybrid workforce to achieve higher productivity.
Business Related
Organizations are constantly evolving in order to survive in a global economy.
Mergers & Acquisitions
Company mergers and acquisitions mean that organizations need to rationalize and standardize on systems to make the most of the new organization.
Spin-Offs
Divestitures where new companies are formed need technology deployed quickly to give them the best start in a turbulent global economy.
Restructuring
Organizations grow organically and shadow systems and shadow IT needs to be consolidated and restructured to ensure the best and most productive environment for employees.
Expireon
Expireon is the 21st century platform for onboarding, retaining, understanding, and re-using this information in the right business processes.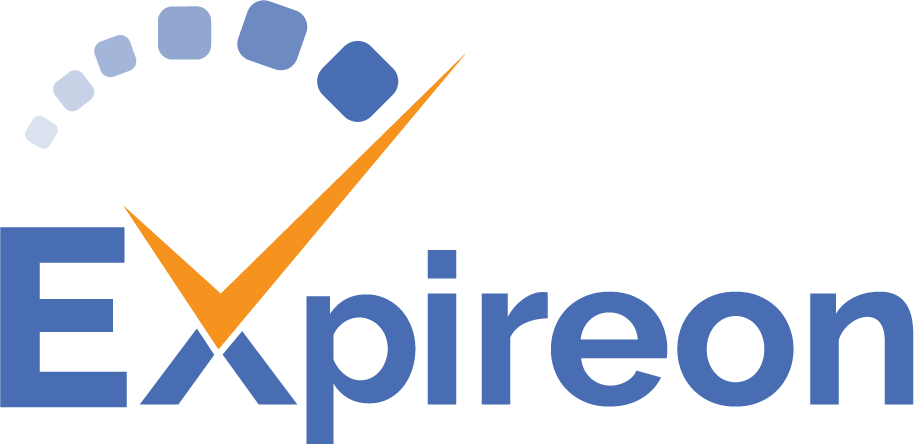 Challenges Migrating Large Journal Archives to the Cloud
Contoso's current situation and challenges are created based on interviews and input from multiple Enterprise Vault customers with petabytes of data.
Contoso is an internationally acting financial institution, using Veritas Enterprise Vault for email journaling over many years with 35 deployed Enterprise Vault Servers. Contoso has accumulated 2.5 PB of data (compressed) over time stored in Enterprise Vault environments in various countries. Contoso is considering different Cloud Archive solutions for supervision and archiving the live journal stream.
Challenge to Solve: Currently, Contoso's yearly TCO to maintain the Enterprise Vault environment is $12.5M. This cost will inevitably grow as new data is added with further requirements for fast index storage, additional index / database servers, and applicable SQL licensing. Migrating to a Cloud Archive solution requires the original on‐premise archiving infrastructure to be maintained until the migration is complete, which together with the costs of migration leads to a zero or negative ROI.
To read more about Contoso's challenge with migrating Journal Archives to the Cloud and how Expireon can help, fill out the form below to request the full whitepaper
Built-In data Onboarding
At Cloudficient we look at transformations end-to end, it all starts with robust connectors for onboarding your data. With our unique expertise around archive migration and by using our unified ReMAD platform, Expireon can connect to various archiving systems such as;